Sarpy county installs stop signs at 13th and Kasper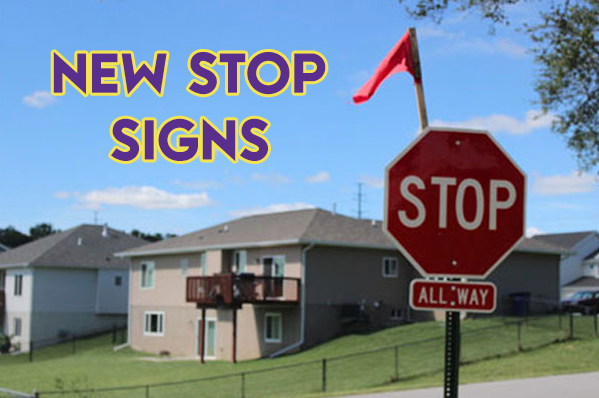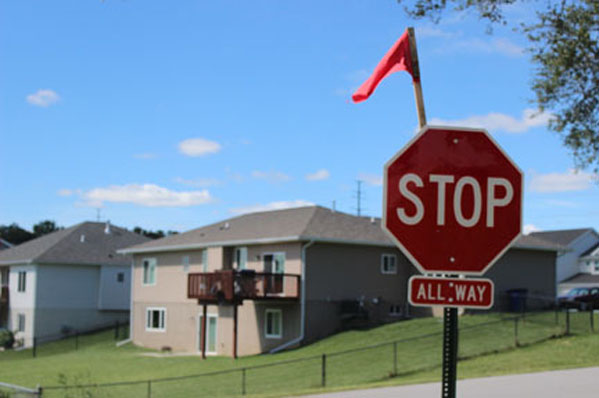 After a few calls from concerned citizens, Sarpy county put in stop signs on the intersection of 13th and Kasper. The intersection leads to Bellevue West's back entrance.
"We received calls from the neighborhood, homes that are along the streets. They just said it was a concern," Sarpy County Engineer Denny Wilson said.
The road is less travelled than Cornhusker, but the shrubs and trees on the corner make it hard to see as you enter Bellevue West's property from either street.
"I think it's dangerous because one car could be going straight while another is turning–which could cause an accident because they can't see each other," senior Melissa Larson said.
Although the visibility is an obvious danger, the news of the stop signs was surprising.
"It came out of the blue when someone from the city called and said 'Hey what do you think about this?'" principal Kevin Rohlfs said.
The hope is that these stop signs will make the intersection a safer place for students, parents and the rest of the community to drive.
"Hopefully it'll slow everybody down and make that intersection safer, because the visibility is not good and I think we're fortunate there hasn't been an accident," Rohlfs said.
The signs were installed the week of Sept. 7.
Emily Brandon
Editor-in-Chief