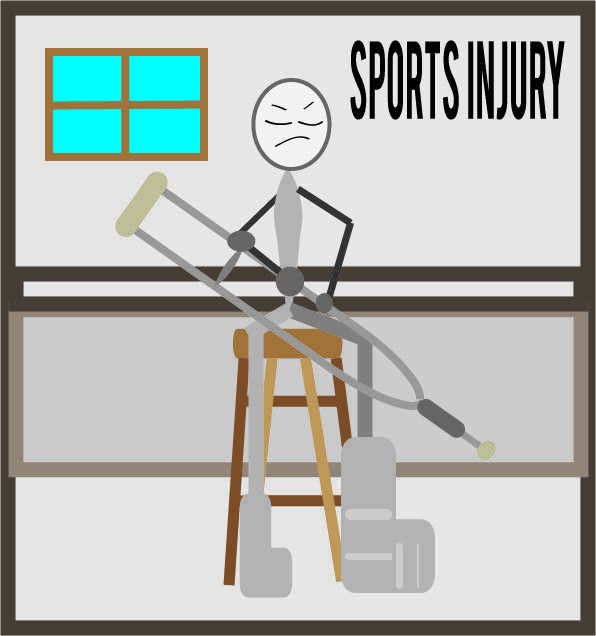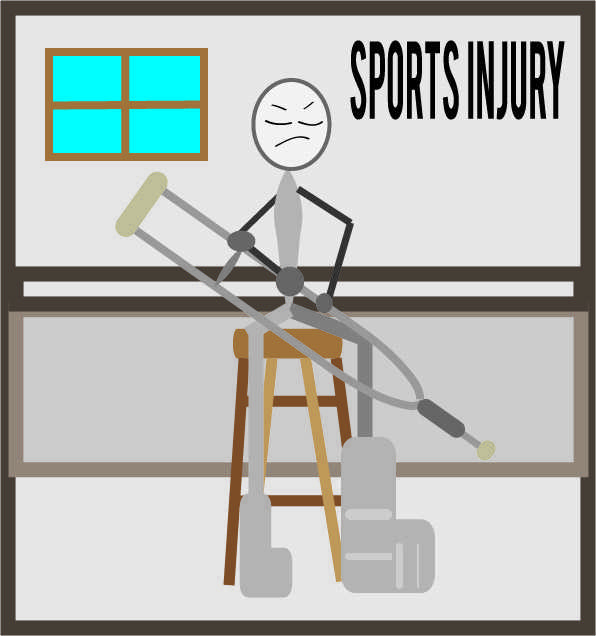 Graphic by Michael Navartil
With any sport there is a risk of an athlete getting injured. This risk rarely prevents athletes from participating in the sports they love. The injuries may sometimes be completely disabling or they may only make it slightly uncomfortable for the athlete to play.
An athlete may not be able to perform to the best of their ability if they are injured. Even the most determined athlete may find themselves compensating to make the injury hurt less. Because athletes tend to dislike not participating in their sport, they may do whatever it takes to get back into the game. They will do whatever it takes to get back into it as soon as possible.
"Worst part of the injury was being held back from playing. There were times when I was thinking of just not listening to the trainers and just go play," senior basketball player Jordan Warner said.
Warner suffered a dislocated shoulder twice throughout the basketball season and missed around eight games during his recovery. The dislocated shoulder was on his dominant side, which added to the struggle of the recovery.
When athletes do get injured they often still attend practice with the team and do whatever they can to compete again as soon as they are ready.
"I really wanted to get back and compete again. I still maintained my weight even when I was out," junior wrestler Ryan Smales said.
When an athlete does become injured they will often work closely with the training staff at school to make a quick and full recovery. The training staff of Bellevue West is committed to helping every athlete fully recover from their injuries.
"Going to physical therapy with Mrs. Gier everyday was a very slow process and at some points I thought I'd never play," Warner said.
Injured individuals should always take special care not to return too early or else they may become more injured than they did before. Especially when it comes to injuries of the head.
"Worst part about being injured was sitting out and not being able to participate in the sport," senior Zach Carle said.
A concussion is defined as "A traumatic brain injury that alters the way your brain functions. Effects are usually temporary but can include headaches and problems with concentration, memory, balance and coordination," according to the Mayo Clinic.
Carle suffered a major concussion when he was struck in the back of the head during football. The concussion prevented him from completing the remainder of the football season including most of the wrestling season.
Carle will attempt to wrestle in college for Dickinson St. which is located in Dickinson North Dakota.
"I really wanted to get back into the sport because it was the best part of high school," Carle said.
Sam Sobczyk
Reporter