iMac users unphased by trojan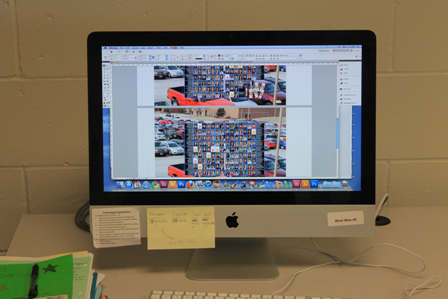 Reporter Trevor Krulcik
Apples esteemed Macs are said to be no longer safe from the trojans and viruses that run ramped in the PC world.
Recently, a trojan called Flashback botnet was discovered. A reported 650,000 Macs in the world are infected; a majority of them in North America.
But how exactly does this trojan infect Macs? According to Russian antivirus company Dr. Web, computers get infected with a Backdoor.Flashback.39 after getting redirected to a fake site from a compromised website. It nets Macs by targeting the Java vulnerability.
After infecting a Mac, the hackers begin to take usernames, passwords, private information, etc.
Such things should worry Apple users, but senior Molly VanHerck is unphased by the widespread trojan.
"I'm not nervous about browsing the internet. I've never had problems with Macs and if I did, Apple is really good at resolving the problem," VanHerck said.
In addition to this Flashback trojan, an even newer Mac OS X backdoor trojan was discovered as of late.
The security firm Sophos uncovered this new threat, named Sabpab, which uses the same Java vulnerability that Flashback does.
It allows the backdoor trojan to get screen shots from the infected computers, upload and download files and use keystroke logging by connecting to a control server using HTTP which receives specific instructions from hackers.
Apple's tech team is working hard to release updates in order to fight these surfacing trojans.
April Buschelman, a Bellevue West math teacher and Apple fanatic, has no worries when it comes to Apple's products. "I have total faith [in Apple products]. They will fix it," Buschelman said.
In a nine day span, the company released 3 different software updates. The latest update, released on April 12, is the first one that actually detects the Flashback trojan from MacBooks and then removes it from the device. It is also designed to counteract by patching up the Java vulnerabilities that the trojan took advantage of.
In Cupertino, California, 274 computers are infected. Though, nothing has been confirmed, this is the site of Apple headquarters which leads to suspicions that even some of the company's computers might be compromised.