We have achieved the impossible. We've managed to prove that life can sustain itself in the most barren spaces in this incomprehensibly endless universe. No, I'm afraid we haven't yet discovered life on Mars; instead, we've discovered life in Bellevue.
The namesake of this terrific city is the French translation of the phrase, "beautiful view." And there are plenty of places in this small city that make that bold statement true.
I know, I know. There are areas of Bellevue that are not so nice to take in, such as the brightly-colored, but nonetheless depressing, McDonald's and Burger Kings, the sadly barren Fort Crook bike lane and that same road's unfortunate property that used to be called Southroads (now it houses voting booths during elections, various offices and a technology firm).
These dull, ugly places, however, are mere blemishes on this beautiful, ever-growing city. Quiet, slow-paced Olde Towne Bellevue is a wonderful example of this. Driving down in that isolated fraction of the city is much more pleasant than driving in downtown Omaha, mostly due to less traffic.
Also, it's rather difficult to drive down Mission Avenue and not take in the pleasant rows of nice-looking, old-fashioned small businesses.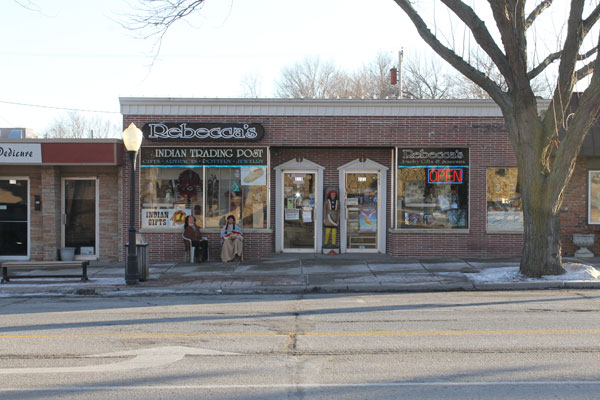 The small businesses in the Olde Towne area have major personal flair. Because their clientele isn't as spansive as the nationwide chains that have begun to invade (again, McDonald's comes to mind), the customer service in several of the places I've visited has been exponentially better than the chains'.
When I first walked into Chapter Two Books, I was immediately greeted by the friendly owner, and she quickly helped me find any of the books on my list in their stock; in unfortunate situations where I have to resort to Barnes & Noble for a book purchase, I usually have to swim through a crowd of browsing customers just to wait in a line that reaches to China. And the grumpy cashiers, often completely uninterested in books and unhelpful in answering questions about them, don't provide a satisfying end to that long line.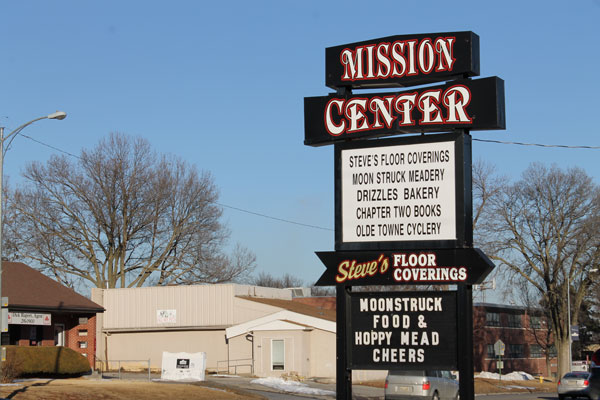 Olde Towne Bellevue's slower pace than that chaotic, franchised vibe of larger cities makes it much easier to appreciate Bellevue.
With Olde Towne looking at the loss of its important Bellevue City Hall, which is moving to a different street, this vibe is more important than ever. Officials have said that Olde Towne could become a smaller version of the Old Market in downtown Omaha.
Anyone who's been to this part of Omaha knows that this part, along with many other parts of Omaha, is overly-crowded and chaotic. The streets, when they're not filled with packed traffic, are exploding with slow, annoying pedestrians. It's also very noisy.
Frankly, Olde Towne Bellevue will have to change to survive. With City Hall gone, the streets will become devastatingly empty of business and those businesses won't be able to thrive. In order to retain the vibe, Olde Towne needs much more business.
In addition to beautiful Olde Towne Bellevue, the city as a whole also has a unique, diverse culture. A large chunk of Bellevue's economic and cultural livelihood stems off of Offutt Air Force Base. Military relocation has brought to Bellevue families from all over the world; this has contributed to the number of students who participate in ROTC leadership programs and has led to a wider range of cultures that inevitably intermesh.
While this city has great strength in diversity and personality, there are still a few flaws I'd like to see change in the future, such as Bellevue's black hole.
By "black hole," I mean, of course, Fort Crook Road. Since the closing of the mall I mentioned before, the road has seen the entry (and prompt exit) of numerous small businesses, including an excellent German restaurant named "Zum Biergarten," a pet store named "Paradise Cove Pets" and even a store my parents owned that went under just a few months after opening.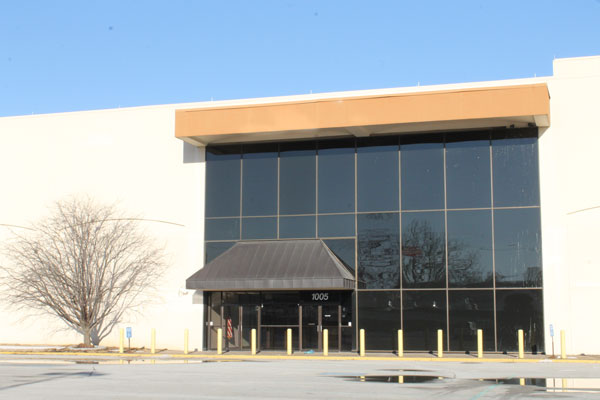 The only smaller establishments still standing near that road are Lum's, several older businesses in the smaller Avery plaza by the elementary school and the Uptown Bakery, which has now been there for a few years.
Fort Crook still sees quite a bit of traffic, but most of it consists of trips to either the QuickTrip on Chandler or to the Interstate to get to work.
Don't let Fort Crook deceive, though. The diversity and character of Bellevue's Olde Towne and wide culture overshadow the dead road's impacts. Also, the fact that so many different cultures mix on a daily basis, so many ideas are had and so many abilities surface speaks well for problem-solving and general improvement in the city's ever-growing future.
Mike Sullivan
Reporter