New online lunch system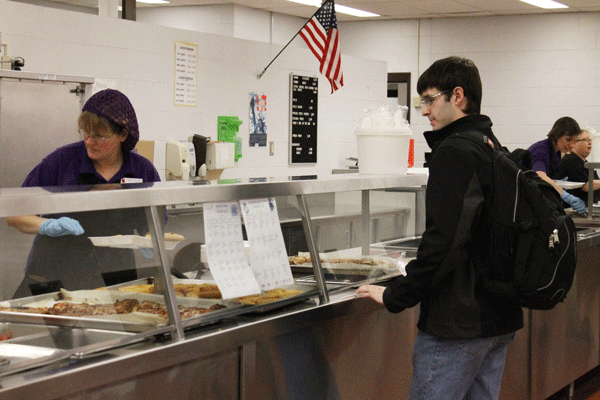 After years of the same lunch system involving children bringing money to school to put in their accounts, a newly devised system called MyLunchMoney that started on December 17th allows for parents to see what their child has been buying, and also lets them transfer money to their child's account through an online process.
Head lunch worker Beverly Riha is still adjusting to the new system but she thinks it's more efficient than the previous.
"If a child has no money on their account, their parent can add money right from home is they wanted to and its not a hassle to us because another company handles it," Riha said.
In the new system, the option of using your credit/debit card to automatically transfer money into a child's account may be one used by many parents but has its price. For every transaction into the school account you make, a $1.95 fee will be added.
The system is convenient for families much like the Stoughs.
Elaine and Bart Stough, parents of senior Morgan Stough and sophomore Christian Stough, use the new system for their kids' lunch accounts.
"I love [the system]. It's easy to use and I really like that I can handle both of my kids' accounts at the same time," Mr. Stough said.
Riha seems to think the system is not perfect however.
"The fee you have to pay is a con as well as the time it takes to transfer money to a child's account through the system.  If a parent transfers money into a kids account through MyLunchMoney before school, there is no guarantee that it will already show up buy the time that child goes to lunch," Riha said.
Parents also have the option to set spending limits on the amount their kids can spend on a daily basis. This could solve the problem of kids spending money on unhealthy foods everyday.
"If a parent wants to see what a child is spending lunch money on, they can now look and see what their child is buying," Riha said.
Changing the system has it's pros and cons but the new system offers an alternative for those parents that find it more convenient. To use the new system go to www.mylunchmoney.com.
Holly Clauson
Reporter