Alum returns to Omaha for performance with band Safari Room
Known as "Music City," Nashville, Tennessee contains a booming indie rock scene, filled with a vast array of talented and unique musicians from all walks of life. As one of the commercial centers in the world for the music industry, numerous artists make their way to this city. And in the midst of that community is the band Safari Room, led by Bellevue West alumnus Alec Koukol, who will be returning to Omaha on April 22, to perform an all ages show at the Reverb Lounge.
Releasing their first EP in 2016, Safari Room is an art rock band led by Koukol. They followed up the EP with their debut album "Look Me Up When You Get There"The band recently released their final single "It Just Takes Time," building towards the release of their sophomore record "Complex House Plants" on May 13. The band name serves an intentional purpose in their art.
"It's the idea that you can reframe your situation or your perception of your situation to better push through and persevere," said Koukol. "Okay. It's a coping mechanism. And I found that music, for me, has been a good coping mechanism. And I know it does the same for so many other people. And that's the thesis of what we're all trying to do with this music."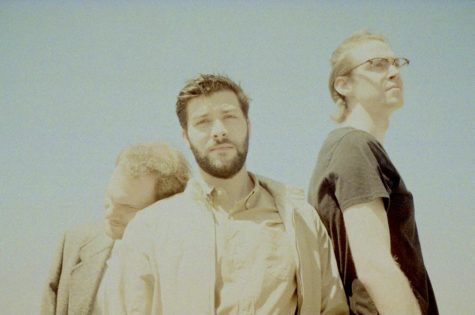 While Koukol is currently writing and recording music in Nashville, his artistic roots lie back in Bellevue, Nebraska.
Koukol's musical journey began early on in life, beginning piano lessons around age 5 and guitar soon later, but it was in high school that his creative endeavors began. While attending Bellevue West, he formed his first band, Square1, where he would go on to write and record two independently released records.
"That was the first group that allowed me to start writing songs and arranging stuff for a band," Koukol said. "That was my first taste of the creative process and showed me the pathway of a songwriter, band member, and leader"
Both Square 1 albums were created with very different approaches. Their first project was recorded in one day at Rainbow Recording Studios in Omaha, having written all songs prior to that date. In about six hours of running through tracks a few times with an engineer, they emerged with the majority of a full length record. 
This process ended up being more expensive however, with studio time often inaccessible to emerging artists with tight budgets, so the second album took a more DIY approach, using GarageBand.
"I remember in my basement, I took a handful of nails and a bunch of blankets and basically soundproofed the entire downstairs bathroom," Koukol said. "We had all of our amps, and that was the vocal booth and the cab room. So we could play out in the room, or play right in front of the computer and have the mic in there. So it was isolated and getting the best sound. And then we spent a long time doing that, like, months."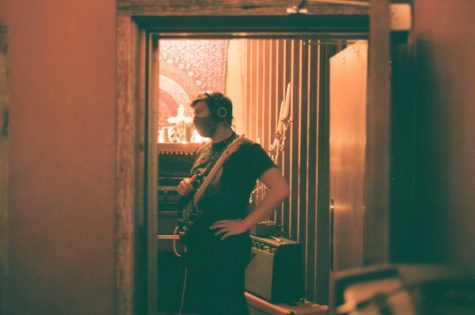 Since that time Koukol's process has changed drastically. Due to balancing his occupation as an administrative assistant and IT coordinator at a Presbyterian church, finding time to organize and write with bandmates has become another challenge. Whereas in high school, Koukol's band was solely a way to express himself, now it has become a business as well as a creative outlet..
"The music serves a different purpose," Koukol said. "When I was in high school, it's an outlet. It's a way to be creative. It's a way to learn this craft. And now that I'm sharpening and honing the craft, the creativity part is still really important, but it's more so about learning how to package it and move it into people's peripherals so that they can engage with it and hopefully enjoy it."
While creating and recording music is the step that often takes precedence in most viewer's perceptions of musicians, the fight for audience reception is half of the battle. Whether it's consistent touring or outreach to media publications, getting more ears on the product is always the priority. 
Even at Bellevue West, Koukol placed an emphasis on marketing to his peers and teachers. By putting up posters with QR codes around the school for their projects, or selling products during school times, he was able to gain subtle traction for his band in the building.
"People were supportive," Koukol said. "And I remember going to teachers like 'buy my CD,' and whether they actually thought it was good or were just being kind, I don't know. But it must have been good enough to where people were like, 'This isn't my jam. But I believe in this human' which I think is a big thing."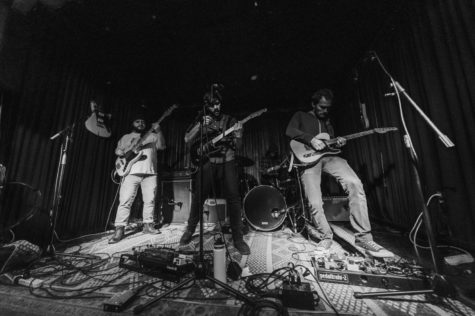 Moving to Nashville after graduating from Bellevue West, Koukol has had to find a balance between working full time and his musical career. Although this is a difficult task, his priorities are clear.
"It takes a lot of perseverance," Koukol said. "It takes a lot of grit. I learn from every success and every failure, it's all part of it. None of it is straightforward. None of it is cookie cutter in the way things happen. And then it's just what you make it I suppose."