'Circles': the respectful way to posthumously release albums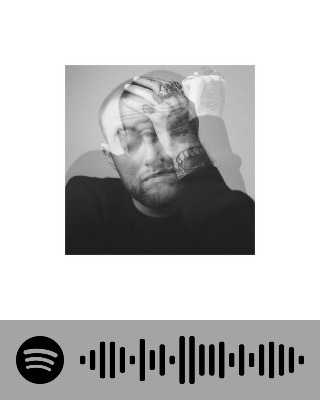 It isn't uncommon for artists to release albums after they die. These posthumous albums are a way of giving listeners a last chance to hear unfinished projects. They serve as final goodbyes to fans straight from the artist. 
Some labels honor the singer by releasing music the artist didn't get the chance to before they died. These albums are fine for fans to enjoy because that was the artist's intention before they died. 
However, other posthumous album producers stitch together recycled tracks of unfinished songs that aren't even the work of the late artist. Many people view this as insensitive. After all, it isn't right to place musicians in projects they didn't approve of. It's an invasion of the song or album if there wasn't an original plan for it. 
Mac Miller died of an accidental overdose Sept. 18, 2018, one month after the release of his album "Swimming." In Jan. 2020, Jon Brion tweeted that he would finish the companion album using his experience from working with Miller on "Swimming."
The resulting album, "Circles," falls into the category of posthumous albums that were intended for release. Miller released "Swimming" as the first of the two-part album. 
Miller's family posted the complement albums' concept was "Swimming in Circles."
"Swimming" is a hybrid of hip-hop and song; "Circles," released Jan. 17, 2020, focuses on Miller's singing and musicality.
Both albums are vulnerable and raw. The lyrics express a heartbreaking pursuit of happiness and self-discovery. "I feel like the album ["Circles"] is a clear picture of somebody with those troubles who is funny and intelligent and was trying to look at them critically," Brion said in an interview with Zane Lowe. Only one song, "Hand Me Downs," features Baro for the chorus. 
The songs "Circles" and "Complicated" reflect the points in which he was struggling with his mental health the most. 
"Everybody" is a cover of "Everybody's Gonna Live" by Arthur Lee. Like the majority of songs on the album, Miller plays the instruments himself. The rapper shows his love for '70s music and singing ability. 
Miller has expressed his confusion for making music that his fans would like–singing or rapping? He shows his musical versatility on this album. He sings more on this album than he has on past works, like the chorus of "Surf" and "Woods." 
"Good News," the first single off "Circles," is optimistic. He sings, "I finally discovered that there's a whole lot for me waiting." In this single, he raps over dreamy guitars and drums about the process of healing, like the acceptance to do better for himself. 
The albums mark the point in which Miller was embracing his potential, both musically and personally. This release is a perfect example of how to pay respects without tampering with the sound of an artist.