District seeks community input on facilities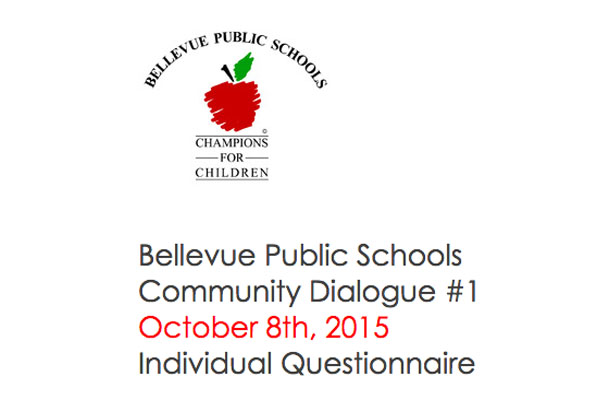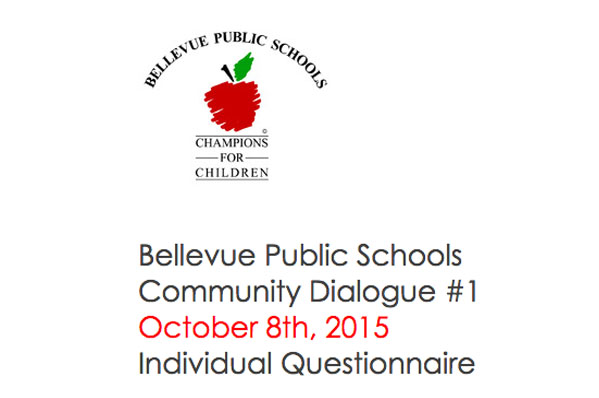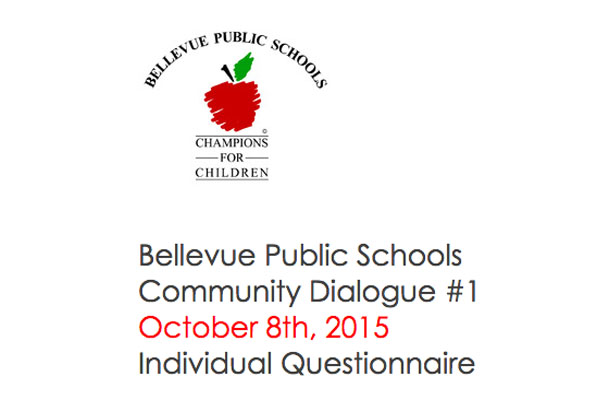 On Thursday Oct. 8, Bellevue Public Schools held a facilities planning meeting. Students, parents, teachers, administrators and other community members were invited to give their opinions on what the district needs in the coming years.
Assistant Superintendent Dr. Jeff Rippe said that the school board used the website, social media and The Bellevue Leader to let the community know about the meeting.
"We tried to get the word out as much as possible and I think we had a good turnout," Rippe said. "I know some schools even put it on their marquees."
The meeting was from 6-8 p.m.. It began with a presentation by David Sturtz, of the educational planning firm DeJong-Richter, who explained how to plan for upcoming school years and changes Bellevue Public Schools needs to make. It was followed by interactive group work for those in attendance.
"Meetings like this are important simply because as a taxpayer you want to see that your money is being spent wisely and properly," Bellevue parent Christopher Adams said. "Being able to productively plan your outyears is best for everyone involved and that's what we want to be a part of."
The invitation to participate was important to some families.
"Sometimes I think we, as parents, are not listened to quite as well as we should be," Bellevue parent Kimberly Adams said. "Also students' input, especially at the higher level. We're raising adults here and we're expecting them to act in adult ways but then we're not letting them make some of the simpler decisions."
Students were underrepresented at the meeting. Of the estimated 125 people in attendance, only a couple of students participated.
A survey seeking community input regarding possible improvements is available on Bellevue Public Schools' website for the next week. All members of the community are encouraged to take it, including students.
A follow-up meeting will take place November 8 at Bellevue East from 6-8 p.m..
"The next meeting will be sharing information and then trying to get feedback from the community," Rippe said.
The questionnaire can be completed here.
Emily Brandon
Editor-in-Chief