Athletes required to purchase activity card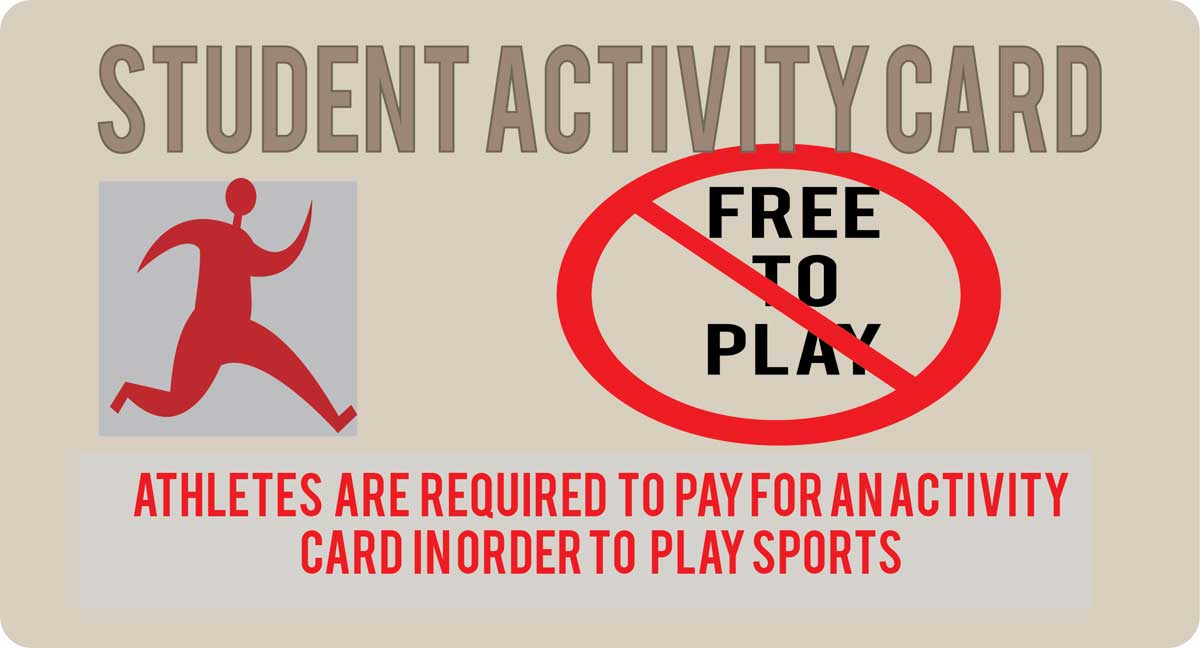 The Bellevue Public schools district has issued a policy requiring athletes to pay to play, which will go into effect starting in the 2015-2016 school year.
Last year, students were able to purchase an activity card for $35. The card allows students to get into any approved activities at both Bellevue East and Bellevue West including, approved athletic events, concerts and plays. However, it excludes district and metro games.
The Board of Education has decided that student athletes will be required to purchase an activity card for $50, before their sports' tryouts. The decision will apply to all levels of talent including Varsity, Junior Varsity, Reserve, and Freshmen teams.
"A student should purchase an activity card prior to the first day of the season in which they are planning to participate," Bellevue West athletic director, Jon Mauro said.
One purchase per athlete will cover all seasons for the year.
"The activity card purchase does not guarantee an athlete a spot on a team, but it gives them the opportunity to tryout and participate on a team," Mauro said.
Over the past four years, the district's athletic and activity programs have lost $40,000 due to budget deficits. Due to the decline in the district's budget, the athletic departments at both high schools will receive about $7,000 less in their yearly budget than they received during the 2014-2015 school year.
"The money collected would be used to cover shortfalls created by recent declines in budget. It would continue to provide the equipment and resources necessary to both compete and represent our community at our current level," Dr. Jeff Rippe, Assistant Superintendent of BPS said.
Other districts in the metro, including but not limited to Omaha, Elkhorn, Millard, and Papillion, already have policies which require their athletes to purchase an activity card of sorts in order to play.
"Our athletes are required to purchase an activity card for $35 which allows them to play as well as get into any athletic event or school function," an Omaha South athletic department representative said.
Athletes who qualify for free or reduced lunch will still be able to participate in athletics.
"If you are on the reduced lunch list, the card will be half price, so it'll be $25. If you're on the free lunch list, then they'll be free," Mauro said.
In an interview with the Bellevue Leader, Mauro said athletes buy their own shoes, but most all other equipment is purchased by the school or booster clubs.
"I spend at least $1,000 on catcher's gear equipment because I go through like two sets a year," sophomore softball player, Hope Bonar said. "I would feel safe in the equipment the school provides but I'd rather wear my own because of the quality and the way it fits me."
Other athletes such as sophomore Chris Finn, spend a good amount of money on gear that is high quality.
"This year for football I spent like $350-$400 on good cleats, gloves, visors, and sleeves. That kind of stuff. You look good, you play good," Finn said.
Codi Pierce 
Business Manager