Jason's Jukebox: For those seeking new music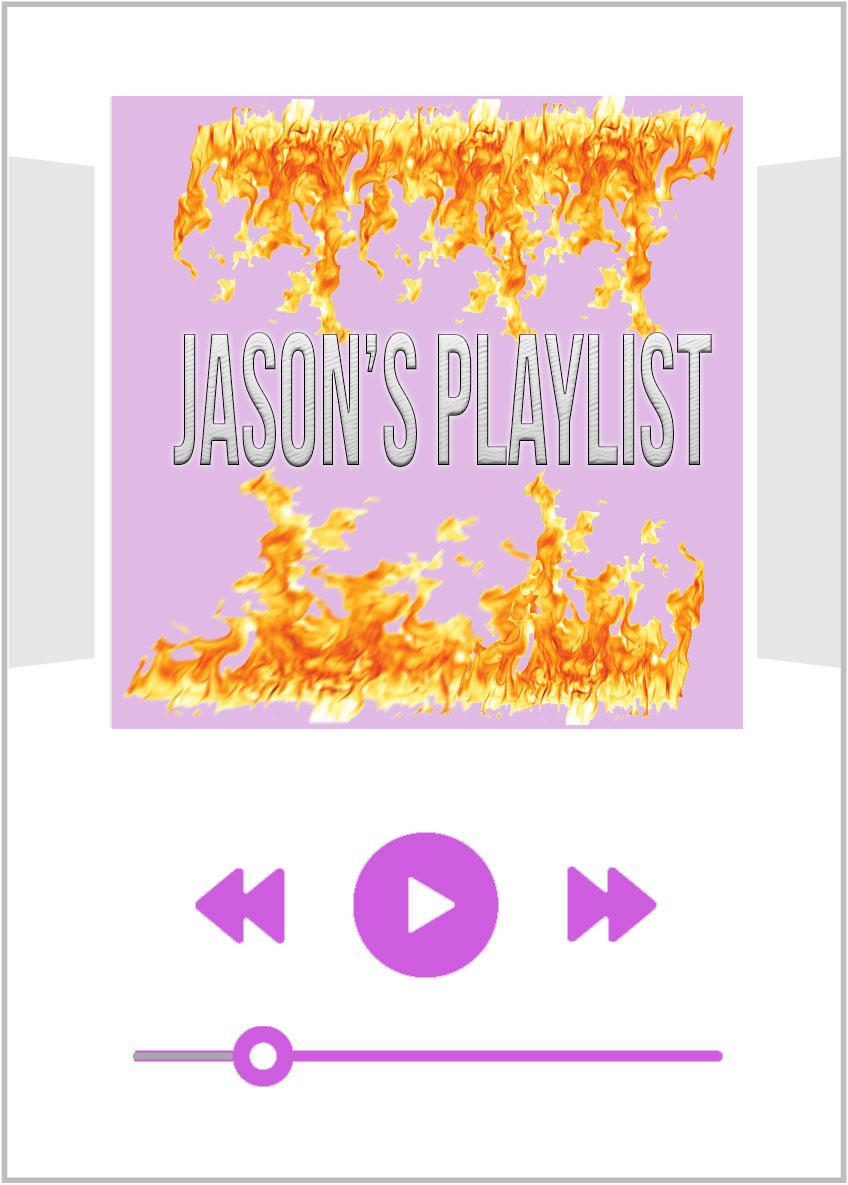 My totally awesome entertainment editor told me I had to make a playlist for the newspaper. After compiling a list of over 40 songs I was told to drop it down to 10… So here is a list of 15 of my most school appropriate songs in my playlist. They vary in their messages and to me they all get through in their own way. These songs either remind me of a place, a time, or they are just moving.
1. "Tell Me Baby," Red Hot Chili Peppers. This is one of my favorite songs both of all time and from the Chili Peppers, just because it's so catchy and has a great beat to it. Even though it is about how you can't actually accomplish everything you do its more of a happy, upbeat song that's very lively.
2. "The Distance," Cake. I love in this song how John McCrea (the lead singer) is so monotone and yet makes it so emotional and interesting, it also has a great choice in words.
3. "Stardust" Gemini Syndrome. This is another one of those catchy songs that I heard at their concert. For a heavy metal band you would not expect a romantic song, however this song, even though there is screaming, speaks of love.
4. "Daughter," Pearl Jam. Though I'm not normally one to like acoustic guitar I feel that this song just brings out the best sound out of it. using a slower less rushed beat to cause a magnificent melody to play out within your head (aka I think its very catchy as a slower song).
5. "Father of Mine" Everclear. The entire song conveys such emotion through it, it's almost as if you are the one feeling what Art Alexakis (the lead singer) is feeling while he is singing it.
6. "Riptide," Sick Puppies. Starting with a strong guitar lead and bringing in singing after a few beats just sets the whole song. You can just feel the emotion coming from Shimon Moore (who has left the band now) and you just feel the need to express your emotion with him.
7. "Come a Little Closer," Cage the Elephant. not their most famous song–that would be "Ain't No Rest For the Wicked"–I would say this one slightly wins out because it hasn't been overplayed yet, though both sons have great singing and really everything else I just think this one is slightly better and more meaningful.
8. "Prayer of the Refugee," Rise Against. This is probably my favorite song (at least at the moment) just because of its strong and emotional guitar and vocal lead. It allows you to scream away your emotions and whatever else was on your mind.
9. "Feel Good Inc," Gorillaz. This song reminds me when I used to sneak out of bed and watch TV late night, because they used to advertise their songs only during the night. The song makes absolutely no sense to me but I always found it to be uplifting and happy.
10. "Paint It Black," Rolling Stones. On Sundays when my dad would make my family clean the house this song came on all the time and it just became one of those songs that I love to sing to.
11. "Holy Diver," Killswitch Engage. I like this song for its great guitar. It adds so much energy to the song that other songs don't have. When paired with the drums and the vocals it is just a song full of energy and passion, though pointed towards what I'm not sure.
12. "Californication," Red Hot Chili Peppers. Though the words don't really make that much sense I found this was a song that was always able to make me feel better, just because of its strange nature
13. "Juke Box Hero," Foreigner. This is one of the few things my brother and I actually liked listening to and agreed on it has now started to remind my of old times gone but its such a great sont because of the emotion and the power put behind each word that just reverberates in my mind.
14. "Learn to Fly," Foo Fighters. My reasons for choosing this one is a little geeky but I chose it because it was a song in Sonic the Hedgehog and I used to play that game all of the time on my DreamCast.
15. "Blue Orchid," The White Stripes. When bass was the largest thing for rock, the White Stripes became famous for their hit "Seven Nation Army." After hearing it I started to listen to more and thought "Blue Orchid" had a more interesting guitar solo and beat to it.
Jason Jerrell
Reporter