Sharpening skills and skates: hockey players talk their sport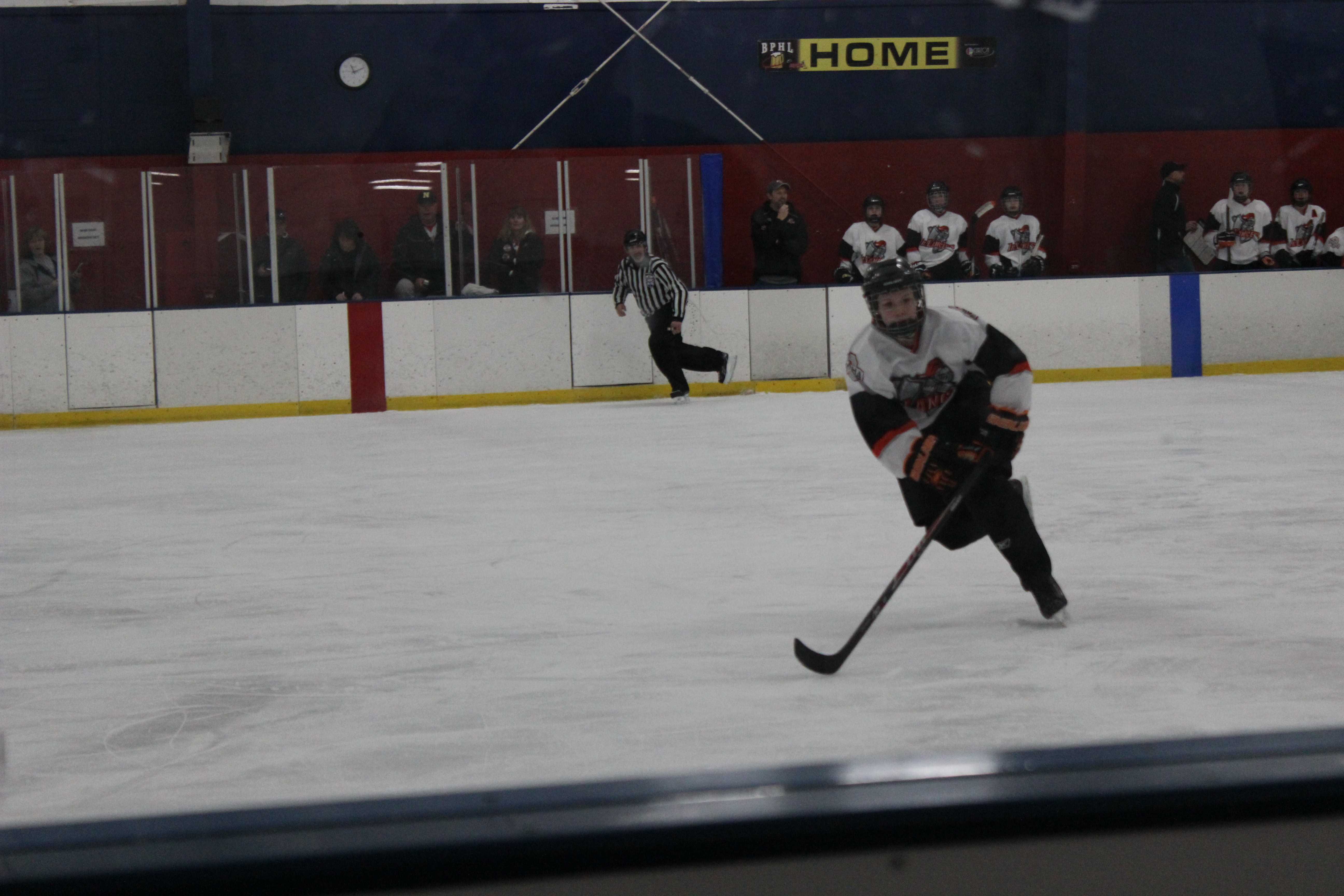 While most athletes get ready for basketball games or wrestling meets, some prepare for a winter season of hockey. During this time of year, the cold comes inside and the competition begins.
Senior Will Secrist began playing hockey around the age of five. He became involved in hockey through friends and traveled to many places like Canada, Michigan, New York, North Dakota, South Dakota, and Colorado.
When asked how hockey made Secrist feel, he said "Stress, joy and excitement. But hocke can also be a stress reliever."
"[Before a game] I closed his eyes and played out situations in my head," Secrist said.
While on the ice, Secrist played mostly defense.
Recently, Secrist stopped playing for a while to focus on work. But he missed it, so he joined again mid-season.
The best part of hockey, according to Secrist, are his teammates and the thrill of winning.
Sophomore Jesse Lewis, a former hockey player, used to play for the Omaha Lancers but stopped due to the coaching style.
Lewis started playing when he was nine years old, played for three years, and stopped at age twelve.
Lewis said he had an interest in hockey as a kid and played because he "liked to hit people" He played as a forward which is the player who tries to score.
The best part, according to Lewis, was "scoring on the other team."
At age 12, Lewis lost interest in hockey but still plays just for fun.
Sophomore Deanna Dymond is a competitive hockey player for the u19 Lady Lancers.
Dymond became involved in roller hockey in fifth grade because her dad played and moved up to ice hockey in sixth grade.
Because there are not very many girls hockey teams, Dymond travels all over the midwest to places like Kansas and Missouri.
Dymond's position is a defenseman.
"The forwards are the ones who are up trying to score. The defensemen are stopping the other team from scoring. We are the last line of defense against them getting the puck in our net," Dymond said.
Dymond said that balancing school and hockey is a challenge and takes commitment but it is possible to do.
"[Hockey] is very demanding because we have to travel pretty far since there is not that many teams around. It just takes up a lot of time and I don't have that much time for finishing school work and things because I have to practice after school."
Before a game, Dymond and her team play pump up music to get in the "game mode" and then their coach comes in to tell them what they need to do.
Dymond said adrenaline takes over while she is playing. She gets in the feeling of just playing her game and loves the rush and fun of  hockey as a whole.
"I just love everything coming together on the ice because it is a very complex game, you really have to focus but you can't think too much. You just have to let it happen."
Brooke Riley
Reporter