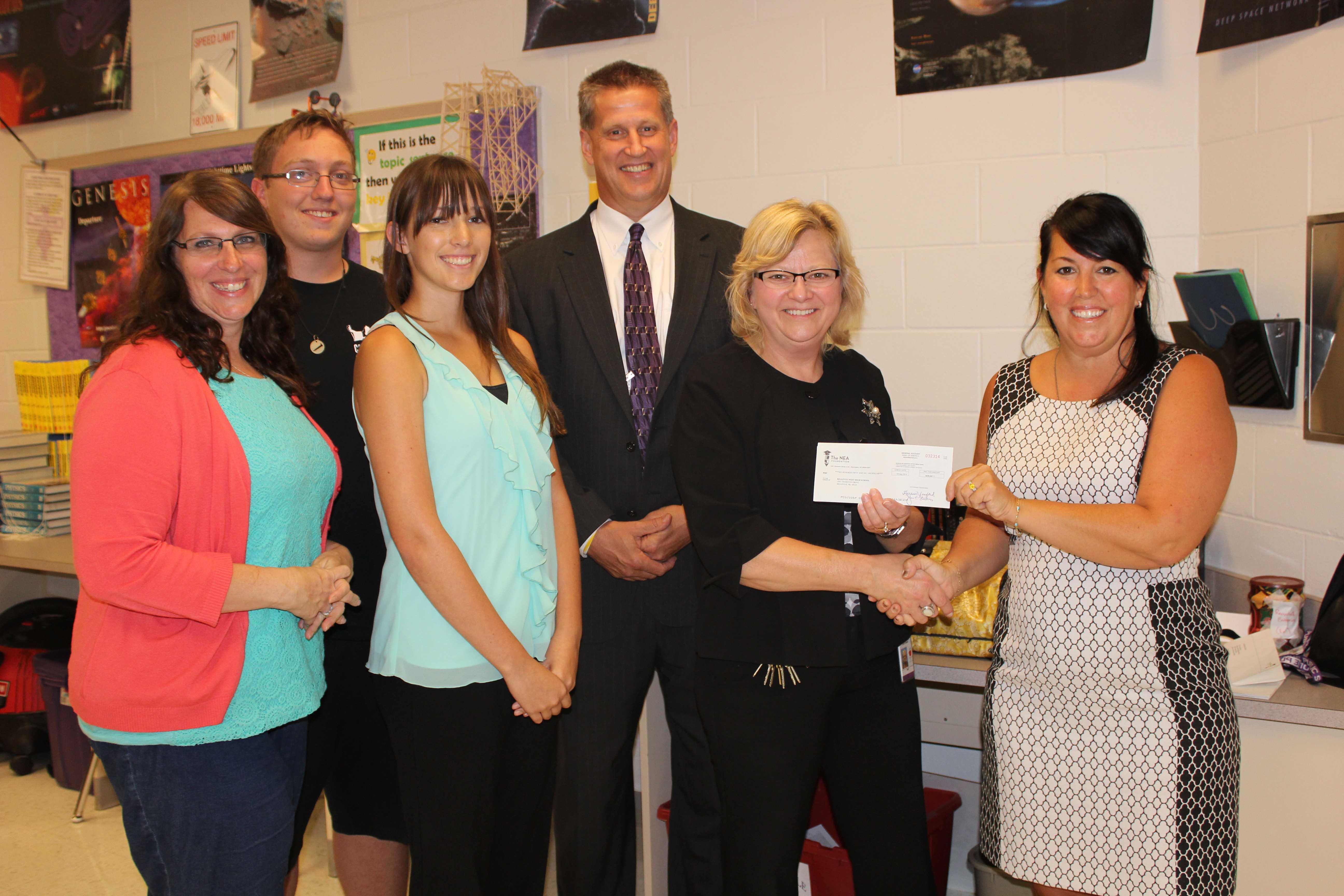 At Bellevue West, many teachers work very hard to help their students succeed, but physics teacher Janis Elliott proved herself to be an exceptional teacher. Last April, she became a State and National winner of the Teaching Excellence Award.
"Mrs. Elliott takes the time to build relationships with the students in her classroom, the families of her students, her colleagues, and the community. The extra effort allows her to be effective in the classroom," science department chair Nicole Menard said.
Elliott performed certain tasks to meet the criteria of nomination. Elliott said the teacher must be innovative in the classroom and teach "creatively and hands on" while still applying the real world to learning. They need to teach all the students regardless of their needs or skills and reach out to the community.
Principal Kevin Rohlfs said the students also had an impact on Elliott's nomination.
"The award groups like to hear from students and the students have a lot of positive things to say about her," Rohlfs said.
Her teaching styles, according to students, makes the class interesting and makes her students want to listen. Junior Veronica Bryant said Elliott does not give any unnecessary work and won't allow students to take a test unless she feels they are ready for it.
Elliott was inspired to become a teacher from her own high school teachers and has been working at Bellevue West since 1998. Many of her co-workers impacted her as a teacher. Elliot said "the professionals at Bellevue West are the best."
"Mrs. Elliott stands out from the teachers I have had in the past…She adds in fun facts that you wouldn't know that are really interesting and it makes the class easier to listen to," junior Gabby Duron said.
Elliott said her students do more than just take notes and are very hands on in the lessons. They work together and teach each other physics.
Rohlfs said any teacher could pull out a textbook and have it be a dry class, but she looks at ways to bring different activities into what she teaches. Her teaching is very hands on and she puts a lot of time into her lessons so her students get the most out of it.
"I am no good at science but what she has been teaching so far makes sense," Bryant said.
Elliott said she was thrilled when she found out she won the award and it was nice to be recognized by her peers.
"Mrs. Elliott is a great self-advocate. She is not afraid to acknowledge what she does well and celebrate those talents. We could all learn from her example," Menard said.
Elliott said her future plan is to learn Spanish for her upcoming trip to Peru as a part of a 10 month learning fellowship called the National Education Association (NEA) Foundation Global Learning fellowship. She, along with about 40 other teachers across the nation, will study online about the culture, history, and economy. Their trip is next June and they will represent America in the fellowship.
According to the NEA foundation website, the awards for Teaching Excellence "recognizes educator who's professional practice and advocacy for the profession are exemplary." It says that these teachers are great examples of the millions of educators across the nation.
Learn more about the NEA Foundation Global Learning fellowship here.
Brooke Riley Reporter