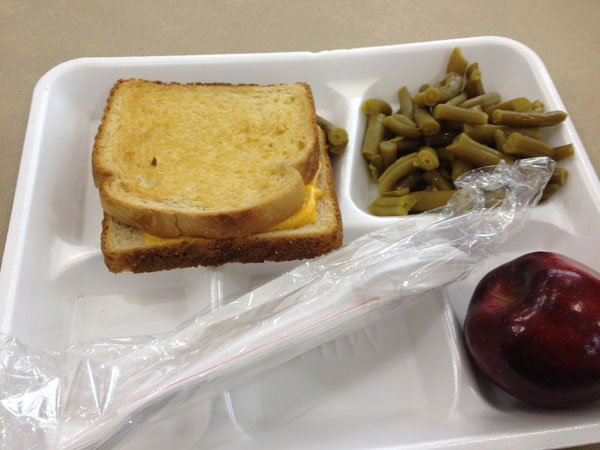 This lunch offers a comfort-food option for those cold winter days. The sandwich is warm and melty, and the green beans and apple are its perfect complement.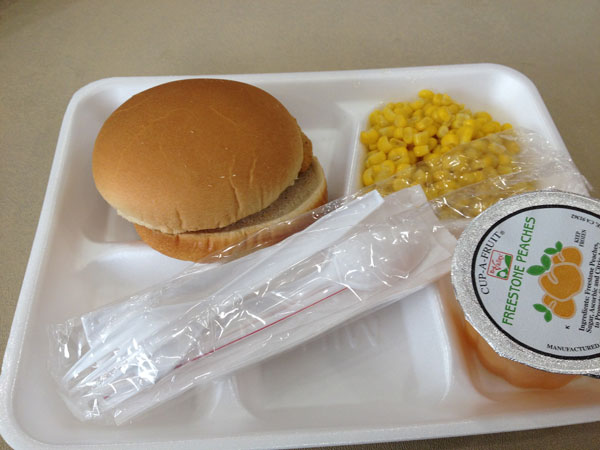 A fun alternative to the usual hamburger, the chicken patty on a bun is flavorfully different. Corn and peaches provide sweet and delicious sides.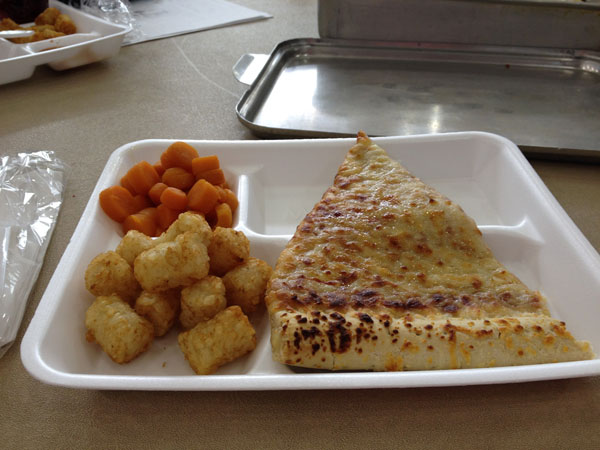 This warm and cheesy pizza is hearty and filling. The tater tots with it make for a filling meal, while the carrots add some healthy color.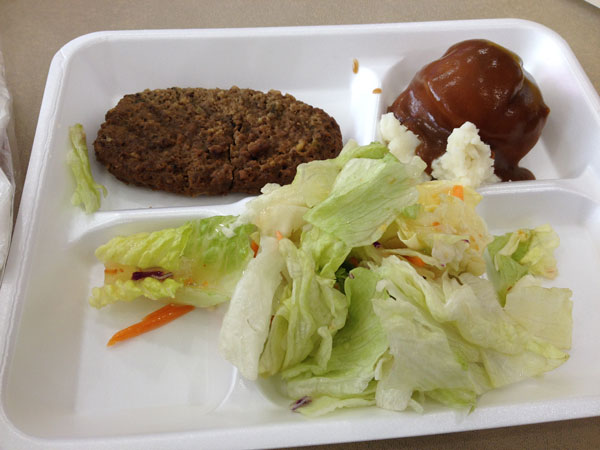 Our cafeteria's twist on the classy steak-and-potatoes meal is tasty  and enjoyable. The salad completes the "fine dining" feel.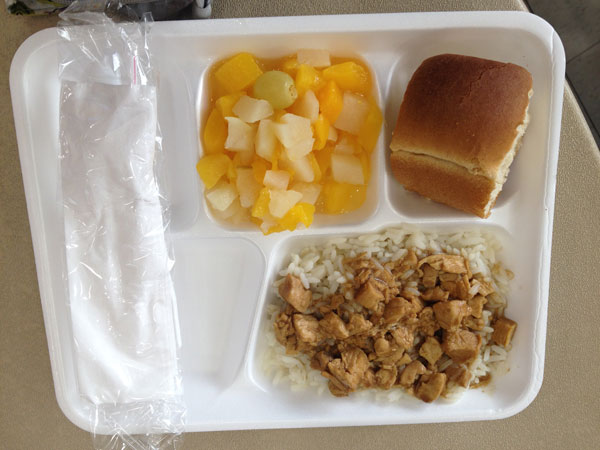 Topped with a savory sauce, the chicken and rice go well together. The roll tastes homemade, and the fruit is a fresh, sweet side.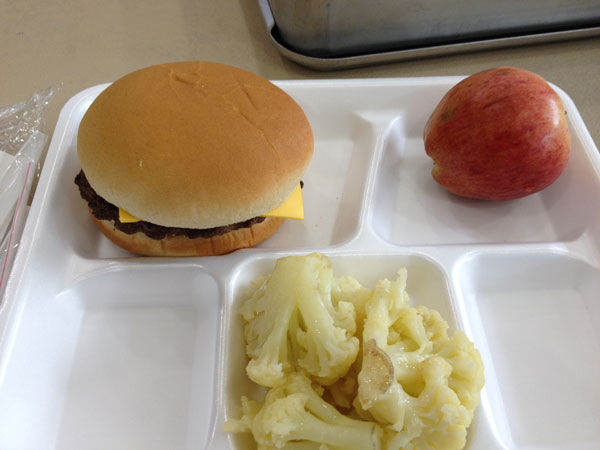 This meal embraces the classic, all-American meal of a cheeseburger. However, the cauliflower and apple keep a school lunch feel to the meal.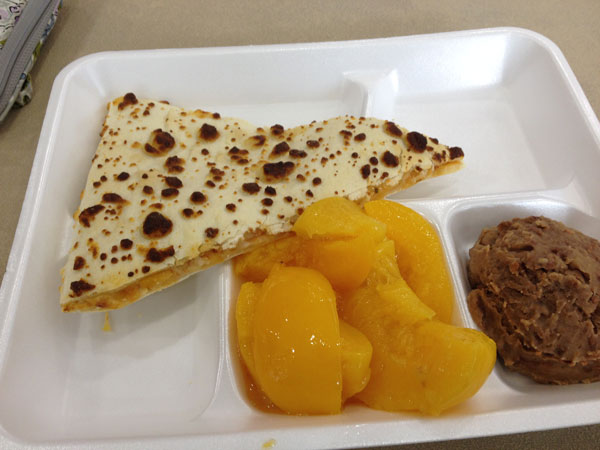 With a warm, fluffy crust and melty cheese, this quesedilla hits the spot. The refried beans continue the Mexican theme, and the peaches are fresh-tasting.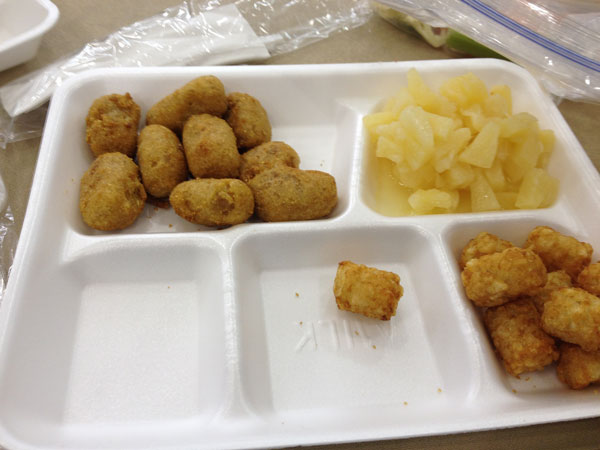 The chicken nuggets and tater tots are crunchy and fun to pop in your mouth. The pineapple is an unexpectedly tasty complement to the meal.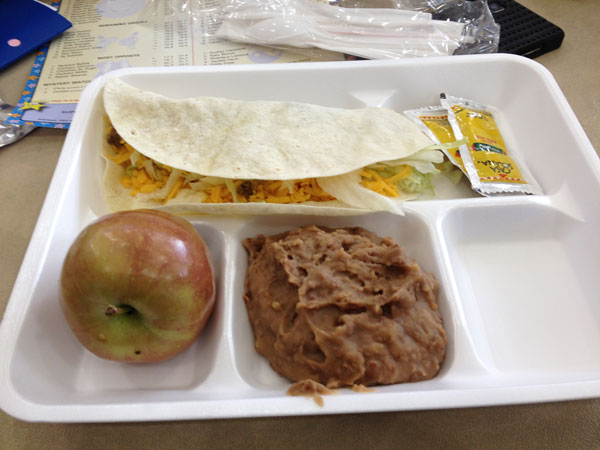 Filled with meat and cheese and surrounded with a floury tortilla, this taco tastes suprisingly authentic. The savory refried beans and sweet apple round the meal out well.
Julia Palomino
Reporter