Thunderbeat Bracketology: Tips for perfecting men's basketball picks
Selection Sunday for the NCAA Men's Basketball Tournament is March 13. For those looking to rise to the top of their friend and family pools, here are tips on how to make the right picks for your March Madness bracket.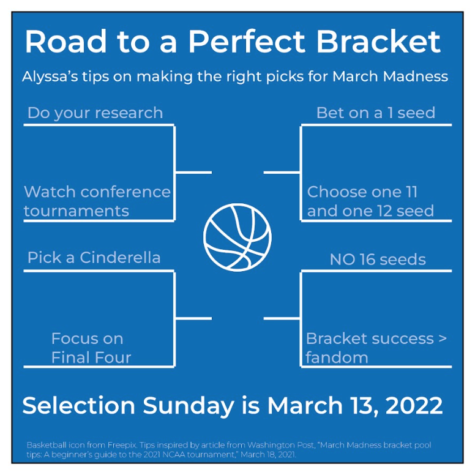 Graphic by Alyssa Fjelstad.