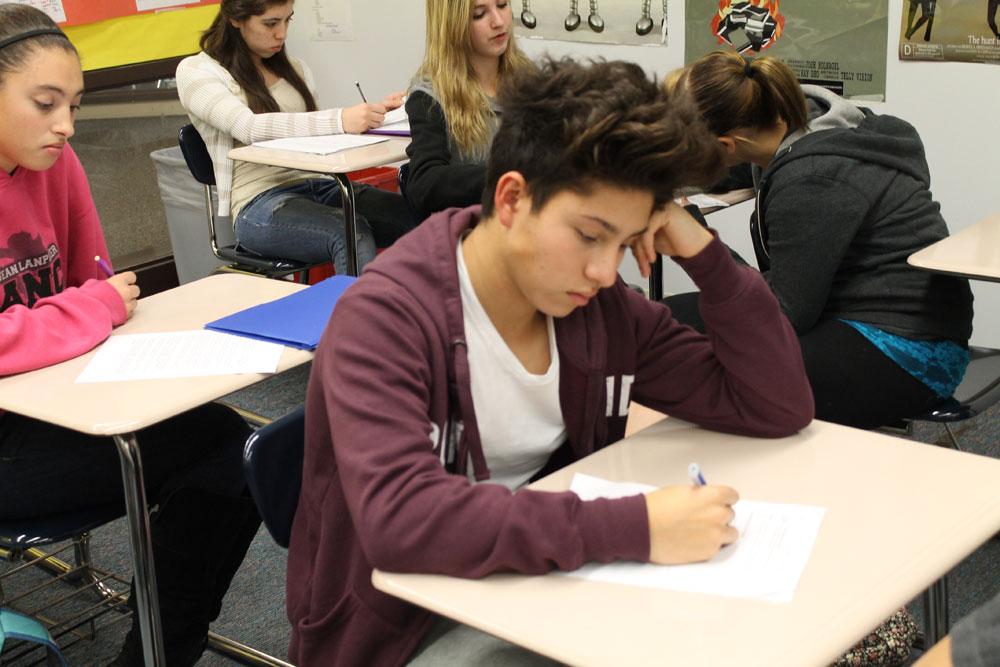 Nicholas Nieto Munoz one of Bellevue West's foreign exchange students. He is from Spain and is staying with the McCauley family until the end of the school year.
"I think that I've been very lucky with them," Munoz said. "They're a really good family and they're making all this really easy."
He came to the U.S. with the intent of improving his English. In his country it is necessary to speak a second language.
"In Spain if you don't know another language it's really difficult to find a job," Munoz said.
Even though improving his English was his biggest priority, he still wanted to make friends. When he first arrived here everyone was eager not just to meet him but to see and hear him.
"They all wanted to listen to when I talk because I have an accent and they really like it," Munoz said.
Since the beginning of the year he feels more accepted now.
"The first days they were really excited when they talked about this exchange student from Spain. Now I'm normal," Munoz said, "I'm your normal guy when the first day it was like strange guy or something."
Making friends for Munoz wasn't hard. His outgoing personality helped him to meet people.
"I haven't had any problem making friends. I think that I'm a very outgoing guy, I like to talk to people," Munoz said.
With the friends he has made he's enjoyed going to the home football games with them.
"When it was football season I just went to the game and I'd just find some friends and hang out with them," Munoz said.
Not only are the people here different, but Munoz said that the schools and education here are also different.
"For example in Spain you have to just read books and learn all of it, and here you also have to do it but you also practice more things than you do in Spain. So I think that helps you a lot when you have to go to college," Munoz said.
Munoz really enjoys Bellevue's school system and just being in Nebraska, and doesn't miss home that much. He likes the family that he has been staying with and gets along with them well.
"I miss my parents but I think that my family here makes it all better," Munoz said.
The fact that he's been with his parents all his life he still can't help but miss them a little. He also misses his best friend that he's had since childhood.
"I've been with them all my life so I'm used to being with them and the first days it was really hard being away from home and not being with them and then my best friend, I've known him since we were born so we've always been together and I really miss him," Munoz said.
Munoz will be leaving sometime this summer after spending a year going to Bellevue West High School in the U.S.
To learn about German foreign exchange students' experiences, click here.
Nayeli Hernandez
Reporter