Gnally Boukar creates budget-friendly Halloween costumes
Halloween is a lot of fun; from scary movies to pillowcases full of candy there's a lot to love. However, deciding on a costume can be exhausting. For a holiday that happens once a year I can't justify spending money on one outfit. Many items in your own closet can be used to create a costume in a time crunch under a budget. 
Tourist 
All you need for a tourist outfit is a tropical-themed button up reminiscent of a dad on vacation. Pair your shirt with a pair of khaki cargo shorts or mom jeans, white sneakers, and a mini backpack to achieve full tourist status. Not only is it cute and easy, but it brings you back to the days when it wasn't 55 degrees and only getting colder.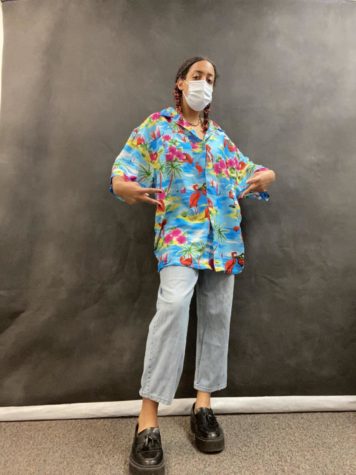 Kim Possible 
Live out your childhood dream and be a famous, crime-fighting spy for Halloween. Kim Possible is a really simple costume you can throw together the night before you plan on wearing it. The outfit requires three basic elements: cargo pants in olive in khaki, a black long sleeve shirt (I opted for mesh with a tank top underneath), and black shoes. Other additional elements you may want to add to properly capture the essence of Kim Possible include her notorious fanny pack, a black belt, and black gloves. This costume is perfect for taking your siblings trick-or-treating purely because of the comfort and mobility.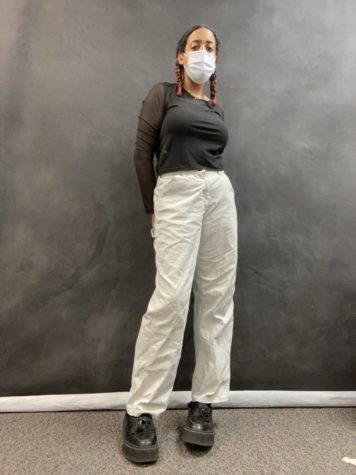 Wednesday Addams 
Wednesday Addams is a universally recognizable basic costume.  For this costume all you'll need is a black t-shirt dress, collared white polo (I stole mine from my dad), and her iconic braids. The outfit requires very little which allows for personability; whether you choose to wear a dress or tennis skirt and sweater, all you need to be Wednesday is the unique collared shirt.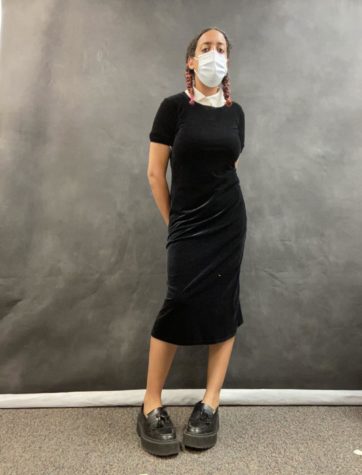 You but a different time period 
Dressing from a different time period is always fun. I chose the 80s. Pops of neon color, a boy band tee, and tons of denim transported me to when my mom was a teenager. Lucky you, there are plenty of decades with trend-setting fashion themes to rewear for a day. 
Whether you're dressing on a budget or a time crunch, or just looking for comfort, these costumes capture the best of Halloween fun.