Bellevue West graduates discuss college advice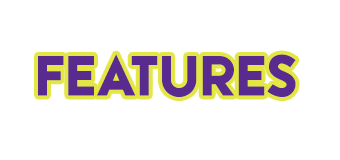 Deciding what to do after high school is a struggle among most high school students starting junior year, and, for some, even earlier.
While students can go to a counselor for help with applications or tips for financial assistance, students often struggle to grasp the newfound independence and mental struggles that college brings with it.
Making the decision
One of the biggest issues that first faces prospective freshmen when it comes to education after high school is deciding which college to go to.
For 2013 Bellevue West graduate Alec Koukol, choosing a college was dependent upon his major.
"I did not want to stay in Nebraska and knowing that I wanted to pursue music professionally I knew that a performance degree was probably where I'd have to go," Koukol said.
After looking at multiple schools with well-known performing arts programs, Koukol decided on Belmont University in Nashville, Tennessee.
"That's part of the decision process; it's where to go and where to look," Koukol said. "Not looking in one place, kinda looking every where was helpful for me."
Taylore Imhoff, who graduated in 2018 from Bellevue West and is now a freshman at Iowa State University, also used her intended major of animal science as a way to narrow down her choices for school.
"Picking out a college is very difficult," Imhoff said. "My advice is to find a major you are interested in pursuing and then pick out a few colleges you like that have that major."
Imhoff also felt that visiting potential schools can help make a student's decision easier.
"The key to finding the one you love is to visit the colleges at least once," Imhoff said. "You can narrow it down and visit your favorite colleges again. I visited Iowa State University four times throughout high school. Two of them were for my brother, but I still tagged along and got to see campus at the different times of year."
Another source of stress among students is figuring out exactly what to major in. Creighton University student Hope Bonar graduated from Bellevue West in 2016 and is still dealing with this struggle.
"I have no idea what I want to major in," Bonar said in an email. "It has changed at least 10 times in the last year and a half. Now that I must declare my major, it has really hit me, and made me question what really makes me happy in life. What is something that I can see myself waking up excited to do for the rest of my life?"
Although Koukol decided on his major before he started college and stuck with it, he has seen many friends go through similar issues with declaring a major.
"I think being undeclared has such a bad taste in people's mouths, but then I think people who change majors still get societal pressure," Koukol said. "Good friends of mine switched within the first semester or switched halfway through or almost at the end and were significantly happier doing what they wanted to do."
"There are hundreds of majors out there to choose from, and it may take longer for you to figure that out," Imhoff said.
Moving away
A large part of the transition into college life involves living away from home, and therefore, away from friends and families.
"I spent a large portion of my time that summer hanging out with the people that I knew I wouldn't see, really treasuring those moments and knowing that time is limited," Koukol said. "So that's kind of the preparation mentally for being away. I wasn't super homesick I just continued to remind myself that that's where I needed to be."
Imhoff found herself struggling with being away from home despite frequent phone calls and visits from parents.
"I always told myself that the minute I could, I would move out of my house and Nebraska," Imhoff said. "Let me tell you, homesickness is real and it is not fun."
She advises students who are looking to go out of state to make sure that whichever school they pick is the right match for them.
"Do your research," Imhoff said. "Finding out what college you want to go to is a lot of work, but consider it an investment in your future. You may possibly spend the next four plus years there, so you may as well love being there. Yes I get homesick, but I love everything about ISU."
New life, new habits
Bonar is a catcher for the softball team at Creighton and found that while high school sports helped prepared her to be a student-athlete in college, she has found that her lifestyle has changed drastically.
"We always have something going on, personally I love it but it's not for everyone," Bonar said. "We are expected to know what we are doing and to get it done in a timely manner and efficiently. Of course, we have coaches, and trainers directing us, but ultimately it's up to my teammates and I to decide the pace of practice, and how well we do it."
Imhoff's habits also had to change after she began living on campus.
"Living 3 hours away from home doesn't allow much forgetfulness of essential stuff," Imhoff said. "I wish I would have known how inconvenient it is to accidentally leave something behind at home. Now, my parents must mail things to me whether it is something as small as a water bottle to as big as a textbook."
Koukol discovered that there was a tentative balance between social life and personal life quickly after starting college.
"The two drastic sides of that you are either a party animal or you're a bookworm that does nothing but study," Koukol said. "But there is a really good healthy balance of that and I kind of wish that there was someone who had said 'hey don't study this weekend' or 'actually study this weekend as opposed to going out'."
Koukol advised students to find balance based on what you need personally, and not what other people think that you should do.
"Engage in the community around you as much as you can and even if you don't feel like you can give it a little more effort and you might find that you feel ok about it," Koukol said. "But definitely if there is time where you need to recharge and be on your own do what you need to do."
Bonar said she appreciates the character development that college has caused, even though she struggled to adjust to her new lifestyle.
"College is all about taking in the moment, and enjoying every single opportunity you get," Bonar said. "Not everyone goes to college, not everyone gets to play a collegiate sport. Being apart of a team was the best decision of my life. But with that, I struggled with time management and studying."
Bonar said she found that the social side of college easily became overwhelming when compared to the academic side.
"I was so caught up in the social aspects, and being with my team all the time I started to slack in school," Bonar said. "College is all about the grind and perseverance, even when things get tough. That goes for both in the classroom and the field or court."
Trying to adjust
Koukol said he had similar struggles with time management, but felt that it was a necessary skill to develop.
"I had to be more self-sufficient than I thought I would," Koukol said. "There was a lot of time to myself. That's kinda a big thing where college prepares you for the real world like 'How much time am I allowing to get stuff done this week or this month and how much time am I allowing to be a human interacting with other humans?'."
One way that Imhoff helped herself ease into life away from home was through extracurricular involvement.
"I've had to make all new friends through classes, clubs, and my sorority," Imhoff said. "I had to become more involved than I've ever had to."
Among many things that Koukol would have liked to know before attending college, one thing stood out.
"I think your interests kind of shift in that time and it's super, super natural to not be interested in what you were interested in three months ago," Koukol said. "I think just that reassurance would have been nice to know that, just having the reassurance that changing your mind is ok."
Bonar stated that she never realised how much change attending college would bring in her life, but it is almost guaranteed for all students.
"I would've liked to know that my life would be changing drastically," Bonar said. "My attitude, my character, my physique, my ability to play the sport I love, everything is different, and I am continuing to grow, learn, develop, and change every single day."