Opinion: Journalists need access to hold government accountable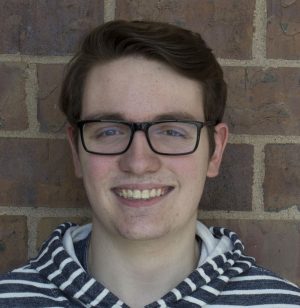 President Donald Trump's stance on the media is well documented. Since before he was president, he made a point of attempting to turn the public against the media, labeling most media outlets as "Fake News." In turn, this led to journalists from some of those so called "Fake News" outlets, such as CNN, to challenge him or his policies to a heavier extent.
Such an event happened on Wednesday, Nov. 7, as Trump held a post-midterm election press conference. As things got contemptuous between Trump and the press, CNN's Jim Acosta, who has been a vocal reporter and challenger of Trump, had his turn at asking questions.
Acosta questioned Trump about the Central American caravan seeking asylum, and then attempted to ask him about the Russian investigation, which Trump called a hoax. The rest of Acosta and Trump's interaction consisted of disparaging remarks by the president and controversy with a White House aide.
According to White House Press Secretary Sarah Huckabee Sanders, that controversy with the White House aide led to Acosta getting his White House press pass revoked hours after the press conference.
Sanders dismissed claims that Acosta's credentials were revoked because he was asking challenging questions, saying that the president "welcomes tough questions of his and his administration." She said, "We will, however, never tolerate a reporter placing his hands on a young woman just trying to do her job as a White House intern. This conduct is absolutely unacceptable."
If the reason his credentials were pulled is the incident, it appears that should be revisited as the claims that there was intentionally aggressive conduct is backed seemingly by only a doctored video tweeted by Sanders.
If it is that Trump is now removing credentials of his the reporters who he sees as challenging, there is a much bigger issue at hand.
The president addressed that on Friday, as according to an article by USA Today, he said that Acosta's White House press pass was pulled because "he's a very unprofessional man." He also said that this may not be the only credentials pulled, saying "there could be others, also."
It's as if Trump is issuing a warning to the press: challenge him and be punished. It should not be within in his rights to pick who covers him and how. Media sessions and media coverage, whether on the right or left side of the political spectrum, are used to educate the public about the stance the president is taking on specific pressing issues. Acosta asked about pressing issues, such as the caravan or the Russian investigation. Yet, his overall behavior was described as "disrespectful."
When Trump labels being questioned on important issues as "disrespectful," he is on a path to push his agenda to a dangerous point.
There is no reason Trump should be in a room only being asked questions by reporters on his side of the political spectrum. Part of being president means being held accountable on challenging issues. So far into his presidency, a lot of that has come from questions asked by all reporters, regardless of the perceived political bias.
Journalists are important for the American people. It keeps us engaged with the world around us, whether on a local, national, or international level. Trump has been a heavily criticized president, and the people get to choose where they stand on that. It is the people's decision to listen to what reporting they decide. It should not be the president's decision to decide what the people are listening to.
The White House Correspondents Association (WHCA), which is the organization of journalists who cover the White House, released a statement about the Acosta incident specifically:
"Journalists may use a range of approaches to carry out their jobs and the WHCA does not police the tone or frequency of the questions its members ask of powerful senior government officials, including the President," the association said. "Such interactions, however uncomfortable they may appear to be, help define the strength of our national institutions."
Whether or not Trump likes the approach or questions of a reporter, when they pertain to the public's knowledge, it is his duty to answer them. For the public, we can only hope Acosta soon receives his credentials back, and we can only hope that the important questions continue to be asked.