Review: 'Beautiful Boy' shows the reality of drug addiction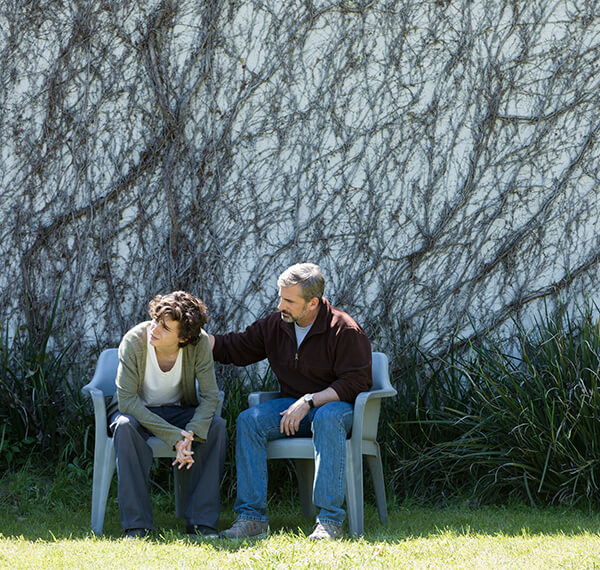 Based on the memoirs "Beautiful Boy: A Father's Journey Through His Son's Addiction" by David Sheff and "Tweak: Growing Up on Methamphetamines" by Nic Sheff, "Beautiful Boy" reveals the harsh reality and consequences of drug addiction. The movie is directed by Felix van Groeningen ("The Broken Circle Breakdown") and stars Timothée Chalamet ("Call Me By Your Name"), Steve Carell ("Foxcatcher" and "The Office"), Maura Tierney ("The Affair"), and Amy Ryan ("Gone Baby Gone").
David, father and journalist, is undeniably proud of his 18-year-old son, Nic, due to his high school accomplishments. Nic seemed to have it all — excellent grades, sophisticated writing skills, and admission to six colleges. In light of anxiety and depression, Nic experiments with marijuana at first, then eventually escalates into crystal meth. David attempts to lead his son on the right path, while Nic struggles to fight through his drug addiction. His habits blind him from realizing that he is affecting those around him and has completely derailed the bright future set up for him.
The two display a strong father and son relationship that parents can only dream of with their child. Their bond is so close that it hits David (and the audience) so much harder when Nic transfers from smoking a little bit of pot to crystal meth.
While most people know Steve Carell as "Michael Scott" from comedy show "The Office", he has starred in dramas such as "Foxcatcher" and "Battle of the Sexes", and played the roles gracefully. You could see the pain through David's eyes when he's watching his son go through the ordeal, realizing that he is helpless in trying to save his son from a disease. My only problem with Carell's delivery was how he executed his tone in intense loud moments. It sounded too much like Michael Scott, and it was hard to take him seriously.
Chalamet, one of Hollywood's latest breakout stars with last year's "Call Me By Your Name" and "Lady Bird," superbly channels his inner teenage angst. He was able to portray all sides of the character perfectly, without getting lost in one particular quality.
"Beautiful Boy" is unlike any other addiction' story, which usually has three acts in the narrative — substance abuse, rock bottom, and a redeemable recovery. The film starts off with what seems like rock bottom, but it's the first of many. The narrative is chopped up, and goes from flashbacks from before he was an addict to the present. The movie has a powerful impact by looking back to the past because the audience could see how much different Nic's life would have been.
The film was slow-paced, but it needed to be in order to capture the inevitable truth behind a drug addiction. Most Hollywood movies are fast paced and stick to the formula to get to the point, while "Beautiful Boy" takes the whole story slowly to properly develop the characters.
"Beautiful Boy" was a unique film that focused more on the connection between the father and son, rather than focusing on the cause of addiction. With all it has going for it, "Beautiful Boy" is sure to have a showing in the upcoming award season next year.
"Beautiful Boy" is currently playing at most local theaters in the Omaha metro.