Students use YouTube to broadcast videos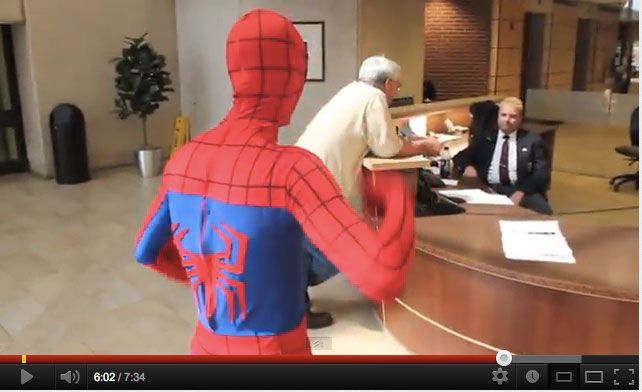 YouTube, created in 2005 by three ex PayPal employees, has over 800 million viewers a month but has been catching West students on a local scale. Students such as senior Erica Dalen, junior Brandon Vasquez and freshmen Ariana Di Bernardo use the site to broadcast videos they create.
Dalen's videos translate popular songs into American Sign Language on her channel Simply0ERRCA.
"It helps me. If I see myself sign I improve because I see what's going wrong," Dalen said.
Dalen started making videos in sign language two years ago but has known sign language her whole life. She learned it because her parents are deaf.
Vasquez has two channels he works on. One channel that he works on is a collaboration with senior Drew Shifter. TheFreakingPanda is the other one that he posts to, along with senior Gabe Belcastro and West grads Cole Collett, John Roehr, Andrew Lapitan and Frank Dolercheck. Vasquez has been working on the account for two years.
"Our focus is to entertain," Vasquez said.
His favorite video is Spiderman Adventures.
"It was very fun to make. A lot of people got mad but a lot [of people] were pretty cool about it," Vasquez said.
They were told they couldn't take pictures in some stores and were kicked out of one building.
The video gained local attention, getting TheFreakingPanda 410 views.
"It was mostly downtown hijinks. People thought I was insane because I was dancing around dressed like Spiderman," Belcastro said.
For the video Vasquez taped Belcastro in Old Market area dressed as Spiderman. The video starts with Belcastro visiting local stores asking if they need help. He gets mostly positive responses until he reaches an office building.
"I asked to take the elevator because I couldn't climb up [it]. We got kicked out," Belcastro.
The video ends with Belcastro as Spiderman by the Gene Leahy Mall slides.
"Originally there was just two or three kids and in about five minutes there was about 30 plus people taking pictures and asking for high fives and everything. That was really cool. I actually felt like a hero then," Belcastro said.
Di Bernardo also has a video she made that took place in the Old Market that was her favorite.
"I dressed up in a bear suit and hugged strangers," Di Bernardo said.
Her video has 89 views. She's been making videos for a year on her channel NaNatendstofly. Recently her interest in her channel has increased.
"For a while I updated every couple months but lately it's been once or twice a week," Di Bernardo said.
Candi Bolden
West Wind Editor-in-Chief