Marteen delivers a derivative pop jam that left wanting more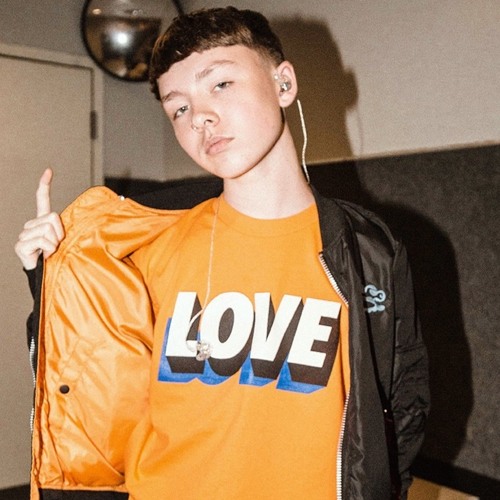 Alex Toth, Entertainment Editor
October 12, 2017
Press kits and promotions are typical for large news outlets. It's a way to get your music or film promoted and to get news outlets to think about covering your product, whatever that may be. It's close to unheard of for high school news outlets to get press kits of any kind, but Marteen (or the people behind Marteen) thought otherwise.
Sent to The Thunderbeat's mailbox was close to 100 paper cutout Sriracha bottles with a promotion for Marteen's new song, "Sriracha," and while I had been thinking of reviewing this song for a couple days beforehand, it didn't dawn on me that I really had to until then. It was a chance I couldn't pass up, my one true calling.
Marteen's "Sriracha," upon first listen, can be passed off as another wannabe pop hit that really didn't land at the right time to become what it really could've been. While I'm definitely not a fan of the song, I can see its pop appeal and what it does stylistically fits in well with quite a few other hits from recent years.
What I think Marteen lacks most is sincerity. I listen to this song and I see something that's trying to be something else. Music today is going in a direction where more and more artists (even pop artists) are gaining recognition by just being themselves, and what I feel like Marteen is doing is trying to be someone like that by not actually embodying that same transparency.
Another reason "Sriracha" might not have blown up yet is because it's already been made. The song "Broccoli" by D.R.A.M. bares a legally concerning resemblance to "Sriracha." The staccatoed piano, the unnervingly catchy hook, the conventional instrumentation synthesized being used to give the song more flair, I mean even the tempos are eerily similar.
There are a few things I can praise this song for though, one of them ironically being the production. Disregarding the clear similarities to "Broccoli," I can appreciate what's going on here. I'm a fan of the twangy "Seinfeld" sounding bassline that goes well with the underlying distorted lower bassline. There are a lot of little things going on in the beat here that I can really appreciate, especially regarding the drums.
Lyrically, besides the one time zinger "girl you got a body like Sriracha," I don't really think there's anything of note here. It follows the typical beats you'd expect a song about a girl to follow, and really nothing else. I didn't find anything all too clever. I mean, coming up with the idea to compare a girl to hot sauce is decent, but nothing exceptional.
I tend to tune out during the second half of this song, just due to the fact that it's so repetitive. I can't say I'm impressed at all by the verses. They aren't really that bad but the feeling I get from them is that they were just another tick mark on a label influenced checklist.
I can't say too much about "Sriracha" that hasn't already been said about any other wannabe pop song. It's catchy, a little bland, and it really lacks any sort of genuine personality. Any redeeming qualities it has are minimal at best, but I can commend him for trying to break into the pop game, and as far as "Sriracha" goes, it's a pretty decent try.
Oh and hey Marteen, if you're reading this, just try to be a little less, someone else, ya dig?