Juniors prepare for CBL fair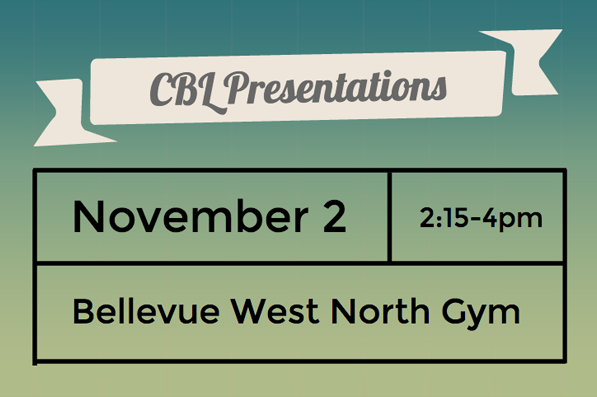 Challenge Based Learning projects are done around the country by college and high school students and gives them a rare opportunity to make a change on an issue in the world they feel needs to be corrected. At Bellevue West every year juniors are the students given a chance to vocalize and attack any problem they have.
"Students have to actually go out and collect data about a topic that they are passionate about," English teacher Megan Brewer said. "The fact that they're actually in the communities actively trying to make change, I think that is really empowering."
Students can make videos, powerpoints, tri-fold posters, or anything creative to help draw attention to their cause.
"This is the first time I have had a chance to really speak up about something that could help people out," junior Garett Morrison said. "Being able to change someone's life is one of the greatest achievements I have done. I'm also excited that I can be creative about this project instead of just doing a boring speech and surveys."
On Nov. 2 from 2:15-4 p.m. all the juniors at West will present their CBL projects in the North Gym and students can go down to watch and ask questions. Parents are also invited.
"No matter what the result is, the fact that they actually tried to make a change is enough for the students and especially for me," Brewer said.