Staff
Newspaper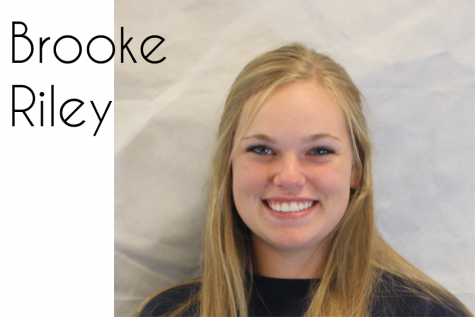 Brooke Riley: Brooke Riley is the Editor-In-Chief on the school newspaper, The Thunderbeat. She is a senior at Bellevue West. In her free time, Brooke likes to twirl baton, write, watch Netflix and hang out with friends.
Baton twirling is her main sport. She has performed at the Harlem Globetrotters, Stormchasers baseball game, zoo and Macy's Parade. She has been able to compete in places like Des Moines, Kansas City, Lincoln and Italy. In school, Brooke is in the top 3 percent of her class and involved in NHS and Freshmen mentoring. On staff this year, she looks forward to leading the newspaper staff, writing and reporting on important events and voicing the opinions of the students at Bellevue West.
Emma Larson: Emma Larson is a senior at Bellevue West High School.  Emma joined the publications staff in 2014 as a reporter and page designer, covering events within both the school and Bellevue community. In 2015, she was the Dedications Editor for the yearbook and the Features Editor for the Thunderbeat newspaper. This year, Emma is Co Editor-in-Chief of the yearbook and Managing Editor of the Thunderbeat. Emma is involved in volleyball, plays the piano, and is an employee at Hillcrest Health and Rehab. She is a Vice President of National Honor Society, Senior class treasurer, and is a part of the Freshman Mentors program. Aspiring to major in Secondary Education, she will attend Kansas Wesleyan University in the fall of 2017. Emma loves to meet new people and hopes to give the students of Bellevue West a voice not only within the school, but in the community as well.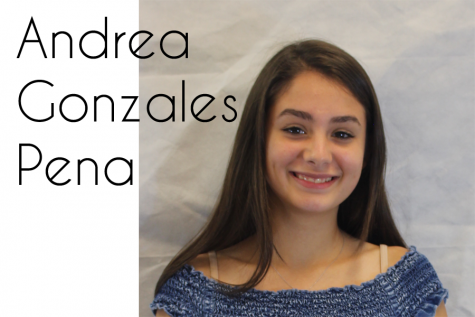 Andrea Gonzalez-Pena: Andrea is a Sophomore at Bellevue West High who recently transferred from Omaha North High. She is currently a reporter for the Entertainment section. Andrea loves being active. She loves to spend her free time volunteering or doing different types of activities. When she graduates high school her goal is to go into either the Journalism or Law field.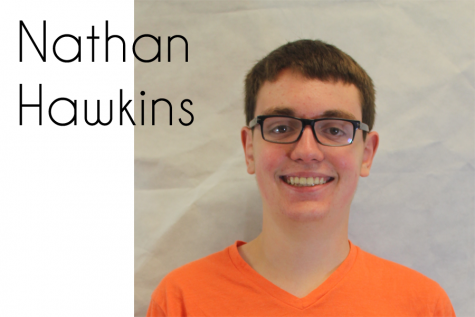 Nathan Hawkins: Nathan is happy to be on the Thunderbeat staff. A sophomore at Bellevue West High School, Nathan is a first year reporter on the Thunderbeat staff. He loves to watch sports, and he looks forward to writing stories for the student newspaper.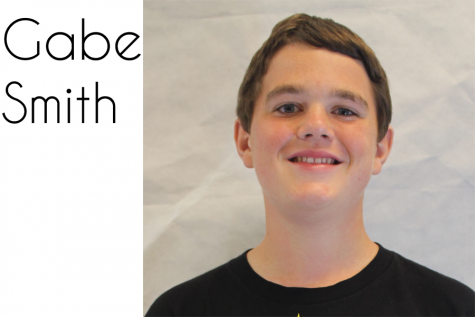 Gabe Smith:  Gabe Smith is happy to be in an academically rigorous school like Bellevue West. Gabe is a sophomore at Bellevue West high school, he is also a reporter for the Thunderbeat, the student newspaper at Bellevue West. Gabe is involved in cross country, and golf. He likes to enjoy the outdoors and watch sports.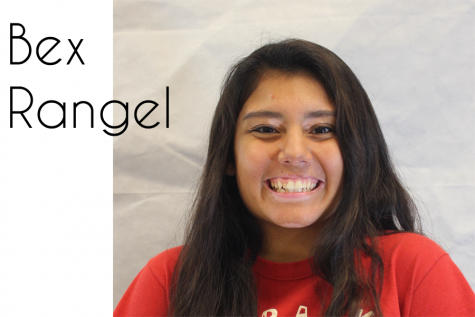 Bex Rangel: Bex is a sophomore at Bellevue West. Though born in Fort Worth, Texas, she has been attending school in Bellevue since grade school. Her favorite stories to write are features and commentaries. Bex enjoys running, making music, talking, trying new things, and making lists. She is very excited for this school year.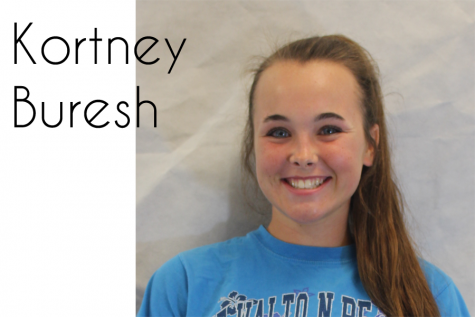 Kortney Buresh: Kortney is a junior at Bellevue West High School She has been on the newspaper staff for 2 years. Her sophomore year she joined staff as a reporter, writing stories for sports and features. She now Entertainment Editor.  Kortney loves sports, like playing softball for her high school and summer team, running, and watching anything huskers. She is very involved in church and her youth group. She loves to hunt, movie quote and spend time with family, friends and her dog, Rex.
Emily Schmidt: Emily Schmidt is a first year reporter for the Thunderbeat and a sophomore at Bellevue West High School. She is also a part of the cross country and soccer programs at the school. Born to a military family, she moved to Nebraska from London, England in 2009. Standing at 4′ 11", Emily will most likely be heard before she is seen. Her favorite things include fries, chocolate, and Corgis. (And she's obviously not good at this whole professional thing).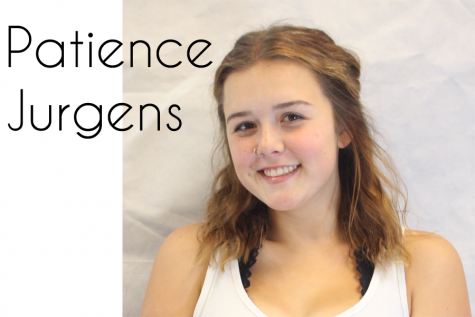 Patience Jurgens: Patience Jurgens is a current senior student at Bellevue West High School.  Jurgens joined Newspaper Staff as a Sophomore, then went on in her junior year to join both Yearbook and Escape Key (The Literary Magazine). She was born in Kearney Nebraska and since then has lived in Ravenna, Cairo, Grand Island, Omaha, and Bellevue. Despite moving around frequently, she's been able to make a home in Bellevue. She loves running, taking photos, writing, swimming, hanging out with her family and friends, and designing layouts. One of her biggest goals is to climb one mountain every summer and to grow in her career. She's excited to document as many events during the school year as possible for her peers and community.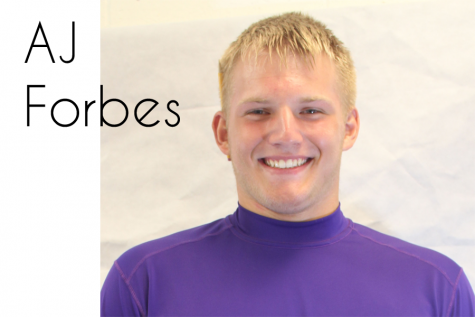 AJ Forbes: AJ is the Sports Editor for the school newspaper, The Thunderbeat. He is a junior at Bellevue West High School and has been the Sports Editor for 2 years. AJ is a 3 year starter on the Varsity football team. He is also a member of the wrestling team and throws shot put on the track and field team. AJ spends his leisure time coaching the Jr. T-Birds 8th grade football team, writing, drawing, and spends a lot of time at the gym.
Jacob Kunes: Jacob Kunes is currently a senior at Bellevue West High School. He joined Newspaper staff during his sophomore year. For the past two years he has held the position of graphics editor. Jacob is an avid traveler, a member of the Bellevue West marching band, and enjoys camping in his free time.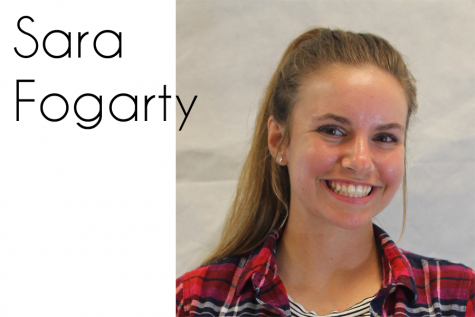 Sara Fogarty: Sara is excited to be News Editor for the Thunderbeat. She is a junior at Bellevue West high school, and this is her first year on staff as the News Editor. She loves playing softball, running, baking, spending time with family and friends, and traveling. She enjoys watching Grey's Anatomy, Pretty Little Liars, and YouTube.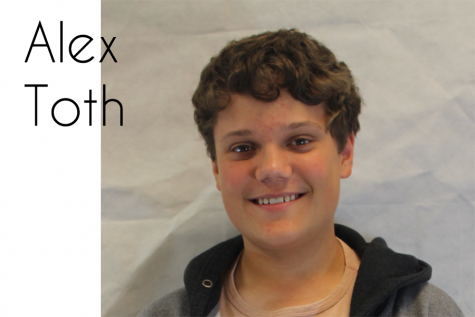 Alex Toth: Alex Toth is excited to be a new member on staff.  He is a sophomore and specializes in entertainment writing. Alex is also a member of the school's marching band and plays the baritone saxophone. He most enjoys writing reviews and commentary pieces, he reviews anything from movies, to music, and theatre productions. As a first year reporter, Alex hopes to spend his remaining years of high school on staff and to continue writing for the rest of his life either as a career, or as a hobby.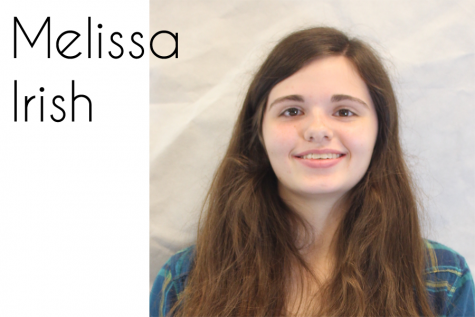 Melissa Irish: Melissa Irish is a junior and the Features Editor for the Thunderbeat.  This is her second year on staff.  In addition to writing for the newspaper, she is a Bellevue West Thunderette and dancer at Bellevue Dance Academy.  She is a top student as well, and is in NHS.  In her spare time, she enjoys reading, drawing, and painting.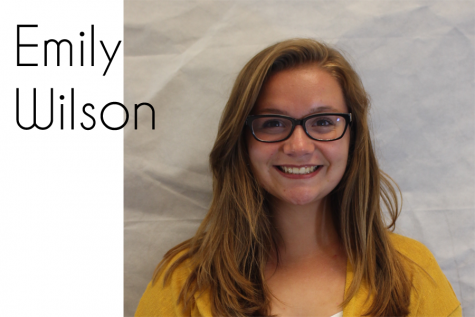 Video Yearbook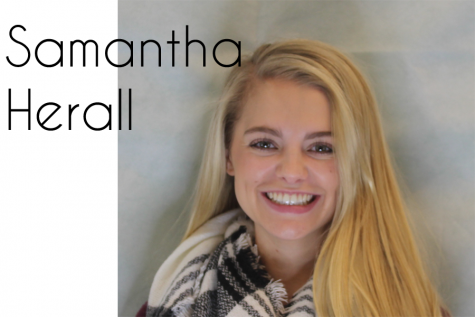 Samantha Herall: Samantha Herall is the 2016-17 video yearbook director and has been on staff since sophomore year. She has been playing soccer since she was three and is involved in a multitude of clubs at Bellevue West. She does the West Weekly, assigns projects to students on staff and is always open to help anyone at anytime.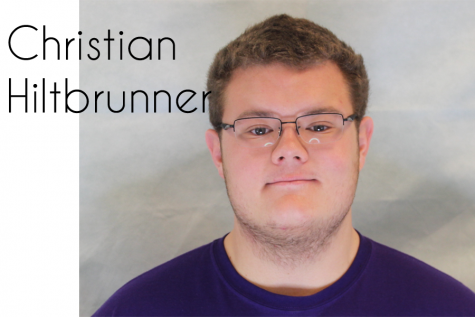 Christian Hiltbrunner: Christian Hiltbrunner is the Video Yearbook director. He was vital in establishing the broadcast for Bellevue West's live streaming program. He is a defensive lineman for the football team.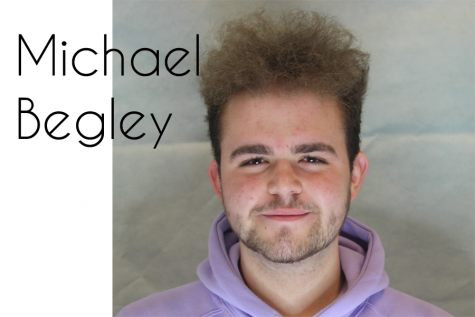 Michael Begley: Michael Begley is a Senior at Bellevue West. Though he has officially been on staff since he was a sophomore, he was doing work for the Thunderbeat as a freshman. He creates all of the intros, name tags, outros, and many other graphics for the Bellevue West Video Yearbook and TheThunderbeat.com. In late 2015, Michael recreated the Thunderbeat website and turned it into what it is today.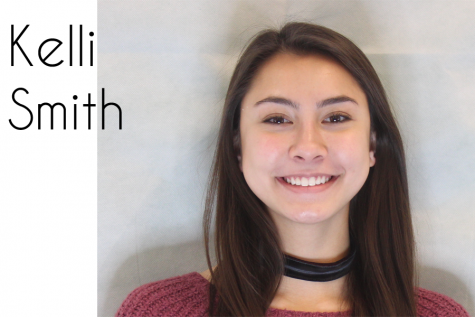 Kelli Smith: Kelli Smith is a sophomore video journalist on the Bellevue West Thunderbeat staff. She enjoys both filming and editing for The ThunderBeat. She is also a perfectionist, dog-lover and self proclaimed makeup artist. Follow her on twitter @mallorykelli or instagram @kellismithh.
Avery Haselden: Avery Haselden is a junior enrolled in several advanced classes on top of being the Aurasma Editor for the Video Yearbook. She dabbles in a little bit of everything; editing videos for the Thunderbeat, filming games and events, and providing advice where it's needed. She enjoys reading, writing and spending solitary evenings studying or organizing.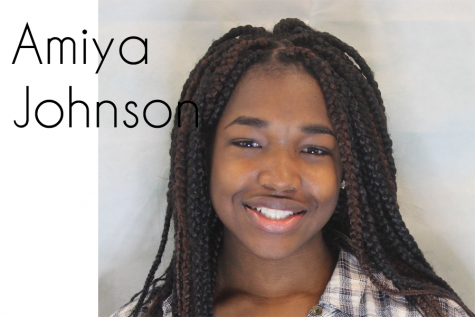 Amiya Johnson: This is Amiya Johnson's second year on video yearbook staff. Amiya has a weekly task of doing close-ups for the ThunderBeat every Friday . Amiya does video editing and filmmaking for the video yearbook.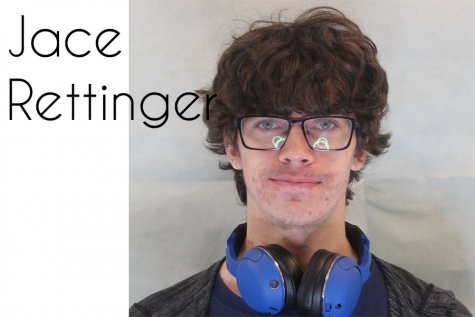 Jace Rettinger: Jace M. Rettinger is a junior in high school and a filmmaker for Bellevue West's video yearbook and thethunderbeat.org. He enjoys game and web development, is proficient in Lua, HTML, and CSS, and is currently learning Javascript.  He has an unhealthy obsession with energy drinks, owns a pair of adult-sized American flag Heelys, has spent the better part of the last decade behind a computer screen, and really likes Taco Bell.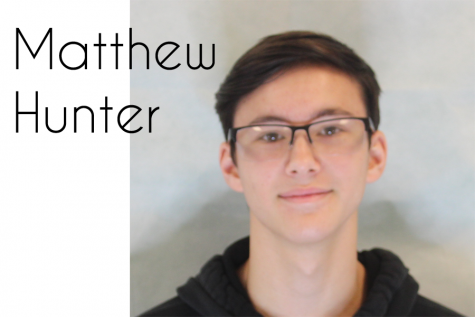 Matthew Hunter: Matthew Hunter is a sophomore on video yearbook staff at Bellevue West high school. His hobbies include golfing and running. He likes eating food, sleeping and petting dogs. He is a straight A student and an active member in JROTC and the Boy Scouts of America. Follow him on Twitter and Instagram @mattt_hunter_.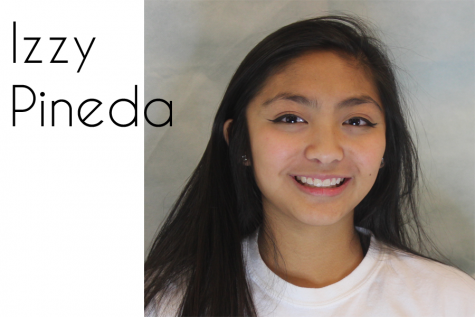 Izzy Pineda: Izzy Pineda is a sophomore video editor/journalist in Video Yearbook. Her hobbies include: meeting dogs, petting dogs and hanging with dogs. She also enjoys playing volleyball and tennis, and currently plays on the school tennis team. Her favorite foods are, but not limited to: pizza, sushi, pho, takis, boba tea and burgers. Follow her on Twitter & Instagram @izzypineda13 [email protected]
Kyla Jackson: Kyla Jackson is a videographer that joined staff her junior year. She films the monthly segment Bequizzled and balances video yearbook with several other extracurriculars including NHS, Freshmen Mentors, FBLA and DECA.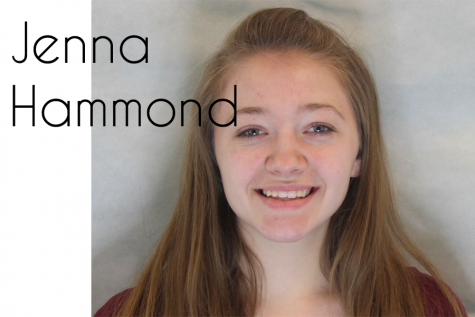 Jenna Hammond: Jenna Hammond is in 11th grade and is the website manager for The Thunderbeat. She produces a weekly profile, has a bi-weekly news segment and a cooking show entitled "Sassy Cookin'." She has been on staff for 2 years and plans to continue doing video yearbook her senior year.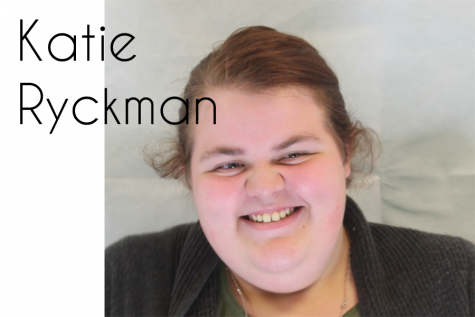 Katie Ryckman: Katie Ryckman is an 11th grader and is the business manager for the entire publications department. She produces the "Meet The Staff" weekly and "Sassy Cookin'" monthly and various other pieces for TheThunderbeat.com. She is also involved in FBLA and Educators Rising. Follow her on twitter @kmryckman
Jerri Brim: Jerri Brim is living the double life as a cheerleader and videographer. She films and edits the "West Weekly" vlog that goes up on Thursdays. Despite her busy schedule, she manages to tell the students of Bellevue West the fun activities of the week.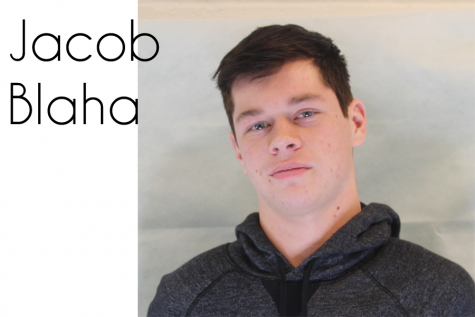 Jacob Blaha: Jacob Blaha is Broadcasting Manager on the Video Yearbook staff and a page designer on the Yearbook staff. Blaha has a strong passion for journalism and always brings unique ideas to the team. After high school, Blaha wants to major in the journalism branches. "Remember my name, you will hear it on TV," junior Blaha said.
Kinley Hamilton: Kinley Hamilton is a sophomore video yearbook filmmaker and reporter. Follower her on Instagram @kinley.hamilton and Twitter @kinleyhmilton1.