Pageant dreams within reach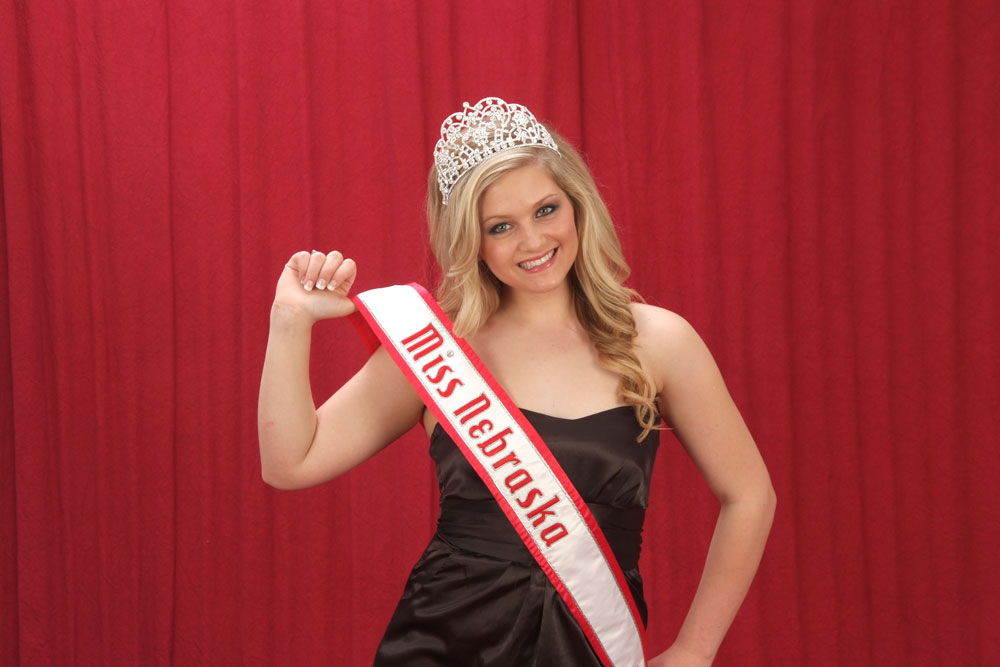 Some kids dream of being a sports star, the president, a leading ballerina, or Miss America. As kids get older, dreams change and most often times do not become a reality, but for Chrissi Beaulieu her dream of becoming a pageant queen is coming true.
It did not take long for her to realize she wanted to be involved with pageantry.
"I spend a lot of time on stage with show choir and dance. And I love watching the Miss America pageants," Beaulieu said.
"She was born to do this sort of thing," Chrissi Beaulieu's mom, Leanne Redd said.
In March of 2012 she was crowned Miss Nebraska Teen. Beaulieu holds this title for a year until the next pageant. The opportunity to influence young girls sparked her motivation to compete in pageantry.
"I really wanted an outlet to voice my opinions," Beaulieu said. "People look up to you and you have the ability to influence others. Not just young girls, but adults tend to listen if you have a title."
With the title Miss Nebraska Teen, Beaulieu endorses the True Beauty Movement. Girls take a picture in a white t-shirt with no makeup on to promote natural beauty.  In addition, she must tour the states and visit royalty throughout the nation.
Community service is a large part of Beaulieu's title.
"The first "assignment" was to donate all the books and bears that were given to us on pageant weekend," Beaulieu said. "I have been able to pour back into the community a lot more than I thought I would be able to."
But pageantry isn't all about the glitz and glam. It takes hard work and dedication to walk away with the crown.
"It is a political process that you have to prepare for physically and academically," Beaulieu said.
Preparing for her interviews in front of the judges and pageantry in general has allowed her to excel in many areas of her life.
"She was well spoken beforehand but, preparing for competitive interviewing has definitely refined her communication skills. She is also much more articulate and confident in her public speaking," Redd said.
In the heart of her pageantry season Beaulieu dedicated herself to a diet containing no sugar, no salt and no carbs.
"It's pretty intense, but in the off season I do love ice cream," Beaulieu said.
Her mom, like any other, has some concerns from time to time but for the most part is supportive of the training.
"I think that she looks healthy and is careful not to take it over the top. As long as the program is medically sound, I am okay with it," Redd said.
Along with dieting, she works out one to two times a day depending on how close it is to competition. Since the pageant is a personality based competition Beaulieu must be prepared to go in front of the judges and answer questions similar to those of a job interview.
"Just knowing who you are and what you stand for is a big part of the preparation," Beaulieu said.
Pageants are certainly not cheap. The crown comes at a very high price. When it comes to getting to money for pageants, Beaulieu fundraises and relies on sponsors. With sponsorship, whatever is donated is tax deductible.
"Pageantry is a very expensive hobby and a very expensive passion," Beaulieu said.
The title of Miss Nebraska Teen comes with responsibility and fame per say but for Beaulieu it's much more than just recognition.
"It's incredible. There is nothing like the feeling of being known and it gives that extra boost of confidence for me," Beaulieu said. "I know what I stand for and I know how I want to make people feel. If their face lights up when they see me, and I can make them smile and make their day a little better, that's the best feeling."
The most significant thing that stands out to her mom is how contagious her positive energy and smile have been.
"She has the gift of bringing cheer to a senior citizen one minute and calming a starry eyed five year old the next," Redd said.
Currently she is in training for the national competition held in November where she hopes to receive the title National American Miss Teen. There she will competing against about 52 other girls all holding their own state titles.
As she looks to the future, Beaulieu hopes to keep pageantry part of her life.
Linzy Heim
Website Photo Editor