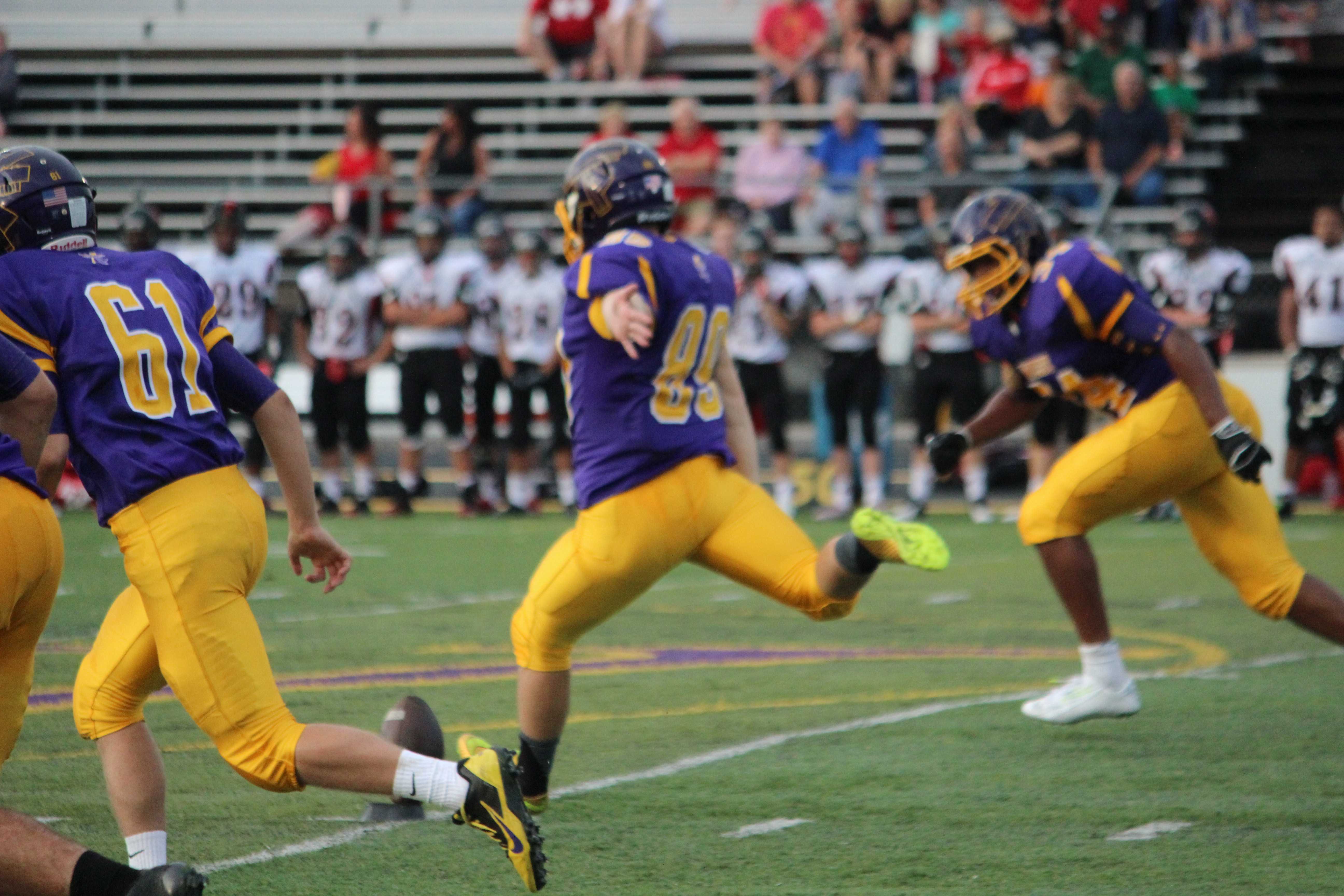 Junior Chris Hahn is the varsity kicker for the Thunderbirds' football team. Hahn has been nationally ranked by Max Preps in the top ten for total kickoff yards for each of the last six weeks. He has peaked as the first place leader and has only gone as low as sixth.
"It makes me feel very happy and excited. It also gives me a strong feeling of accomplishment and the motivation to perform to the best of my ability," Hahn said.
A good kick off team can pin the opposing side deep into their own side of the field, making it even more difficult for the other team to score.
Bellevue West has been receiving a lot of praise for their fast-striking offense. It is quite rare that special teams receive the kind of attention they deserve.
Any good player can have an influence on the outcome of a game. Even still, many fans do not view the kicker as a valued position. Kickers decide where the other team starts their drive, and they can even score by kicking the ball through the goal posts.
"I believe no matter what position you play in football, you get the respect you deserve. I believe respect comes from doing your job well. If you perform greatly, respect will surely follow," Hahn said.
Hahn decided to pursue kicking after he discovered he was a talented kicker in eighth grade. He attended numerous camps and continues to work hard to improve his kicking ability.
Having a kicker like Hahn is a valuable addition to a team. As seen in the Chick-Fil-A Bellevue Bowl, a kicker is a privilege to have: Bellevue East did not have a field goal kicker and therefore was forced to attempt a two-point conversion after each touchdown.
"He takes a huge amount of pride in what he does, he always wants on the field, and he works hard in the off season so that he can do well during the season," special teams coach Chad Bartlett said.
Hahn also possesses many qualities that make him a good teammate. Kickers are often given leadership positions.
"He is inspirational, a good teammate, and a good encourager," Senior Matt Berger said.
Hahn hopes to continue this season performing as a nationally ranked kicker. Having a player like Hahn can be a big advantage for the Thunderbirds as they continue their season in the pursuit of a state championship.
 Sam Sobczyk Reporter