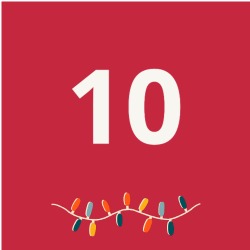 December 10: Frosty The Snowman (1969)
Karen and her friends build a snowman by the name of Frosty who comes to life when they put a magic top hat on his head. Professor Hinkle (Billy De Wolfe) wants his top hat back even if it means that Frosty is no more. Karen and her friends must keep Frosty away from the professor and get him to the North Pole so Frosty doesn't melt.
Unavailable on streaming platforms, check local listings for showings.
Donate to The Thunderbeat