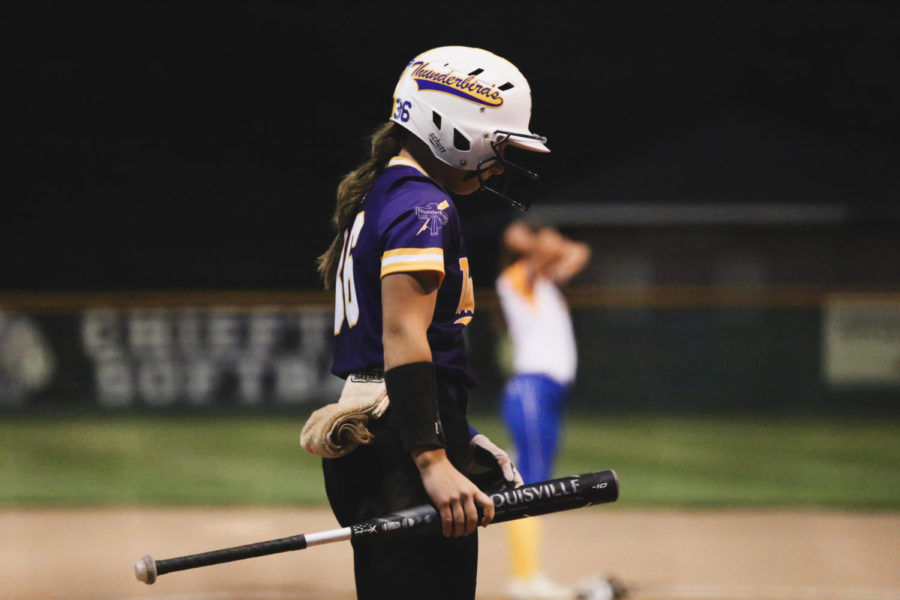 Fall sports close out seasons in metro, district, state competitions
Football
The Thunderbirds move to 8-1 following a 48-6 win over Lincoln High on Oct. 21, capping off the regular season. Plenty of Thunderbirds got in the touchdown mix last Friday, beginning with a one-handed grab in the endzone for sophomore receiver Dae'vonn Hall and four scores by senior running back LJ Richardson in what would become his fourth four-touchdown game of the season. 
The Thunderbirds enter playoffs as the 3 seed and will play Papillion-La Vista on Oct. 29 at home to kick off the Race to Memorial. The Monarchs, seeded 14th, leave a 4-5 record entering playoffs with wins against Papillion-La Vista South, Norfolk, Lincoln Southwest, and Bellevue East. 
If the Thunderbirds advance after Friday, they will go on to play the winner of Grand Island (#11) vs. Creighton Prep (#6).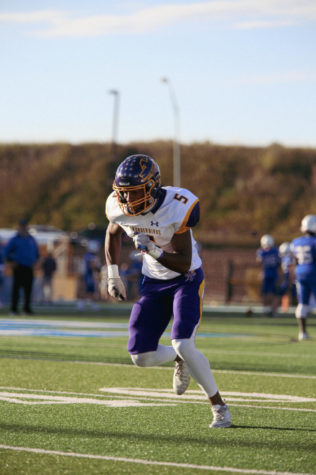 Girls Golf 
The golf season ended for West on Oct. 4.
Head Coach Richard Mintken noted the following season highlights in an email:
The team won the Lincoln Northeast Invite with a score of 419 (lowest of season). Season low scores were shot by Braylen Hurley (92) and Grace Merkle (93).
Mintken said  that the team is "full of potential to build on for the next couple of years with a big group of underclassmen."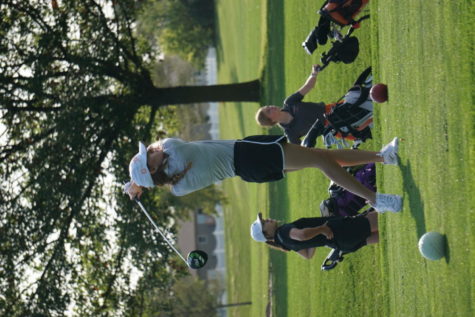 Cross Country 
West's cross country team raced in the Metro Conference Championships on Oct. 7. The boys and girls teams placed 14th and 9th respectively. 
Sophomore Kara Muller finished 10th in the Metro girls race along with six others placing in the top 100. Four West runners would place in the top 100 for the boys race.
The Thunderbirds then raced in the district championships on Oct. 14, which determined state championship runners. Muller placed third, running a time of 19:57.87 and junior Natalie McNamara also finished top ten, placing ninth with a time of 20:49.95. 
Muller and McNamara both raced at the state meet on Oct. 22. Muller placed 29th with a time of 20:27.07 and McNamara finished 48th at 21:10.00.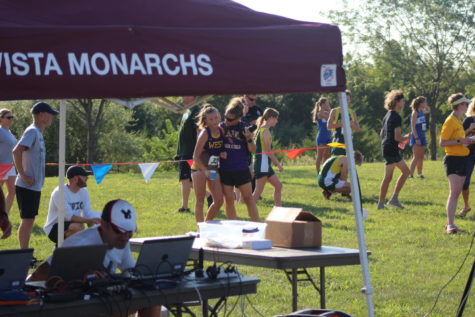 Softball 
The Thunderbird softball season ended following a 3-1 loss to Grand Island in the A-4 district elimination game. West finished the season with an 8-20 record. 
Despite a losing record, the team broke a number of records this season. Junior Madi Hays broke a number of West records, including season home runs (9), season batting average (.561), season on-base percentage (.638), season slugging percentage (1.351), and season total bases (77). The team broke the record of total season home runs (14) and tied the season record for fielded double plays (9).
Softball graduates 4 seniors: Katelyn Fjelstad, Emily Mabbitt, Kalista Begley, and Emma Crisman.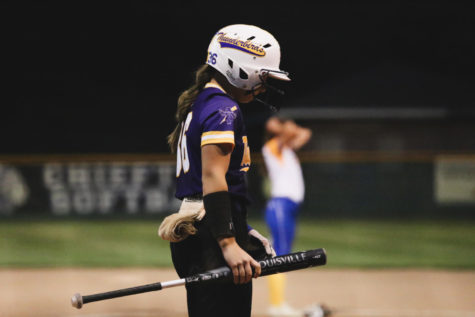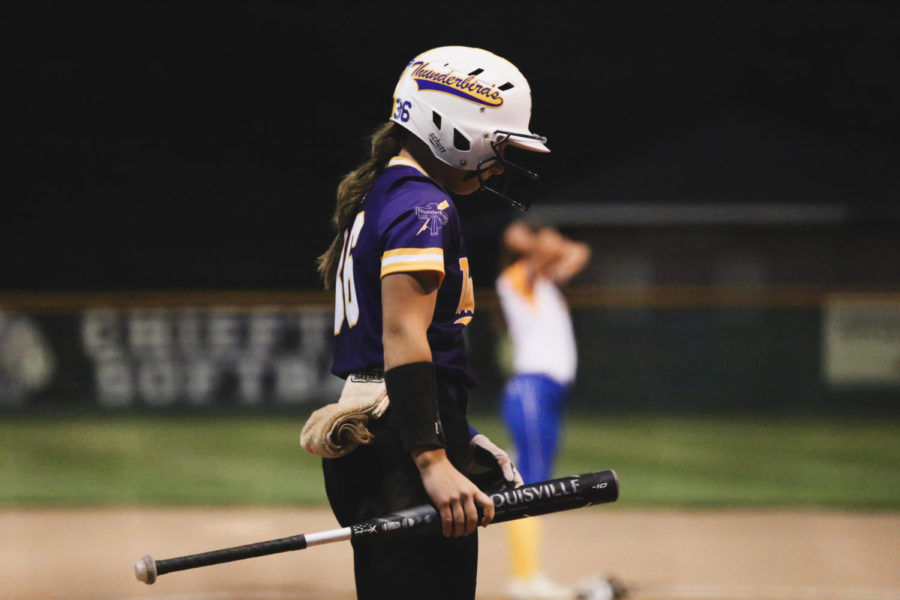 Boys Tennis
Thunderbird tennis had a historic finish at the Metro tournament that started on Oct. 5, finishing fifth out of 18 teams. Senior Jeremiah Witkop finished as runner up at #1 singles, tying the school record for career wins (117). Witkop was the first Thunderbird to make the #1 singles championship in the Metro tournament. 
Witkop, Lemon, and Hosick then competed in the final rounds of the State Championship on Oct. 15. Witkop fell to #1 singles champion Zach Kuo of Creighton Prep in a 6-0, 6-0 shut-out that morning, pushing him to the match deciding third and fourth place against former summer doubles teammate Andrew Nelson of Elkhorn South. After nearly three hours of play, Witkop would emerge as third place in #1 singles (6-4, 3-6, 6-2) and raise the school career record to 117 wins. 
Lemon and Hosick competed in the #2 doubles bracket to defeat Omaha Westside (8-4). The duo would place sixth following an 8-5 loss to Papillion-La Vista, furthering the school record for season wins to 28 on the year.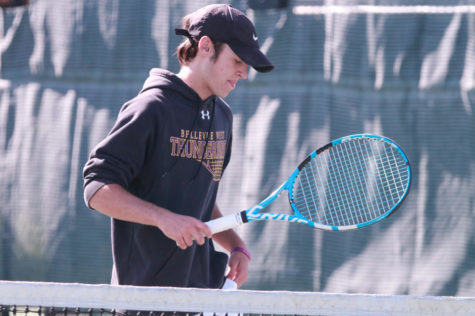 Volleyball
Volleyball competed in the Metro tournament the week of Oct. 18, advancing to the semifinals following a 3-1 set upset with an impressive 61 second rally against Millard West on Oct. 19. 
The Thunderbirds then traveled to Baxter Arena and fell to Omaha Westside in four sets (3-1). 
West is seeded #2 in the A-5 district and will take on Omaha Burke, the #3 seed, on Oct. 26 at home at 6 p.m. If they advance, they will play for the district title against the winner of Gretna (#1) and Omaha Northwest (#4). 
According to the team's Twitter account, this season senior Kealy Kivieniemi had 1000 career kills, senior Liv Reitsma nabbed 1000 career digs, and junior Jayna Hope grabbed 1500 career assists.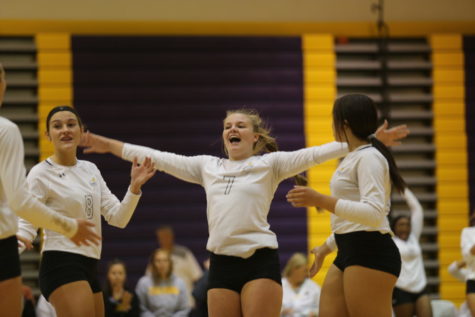 Donate to The Thunderbeat